As I write this, I'm cloud-making dumplings with my family 😊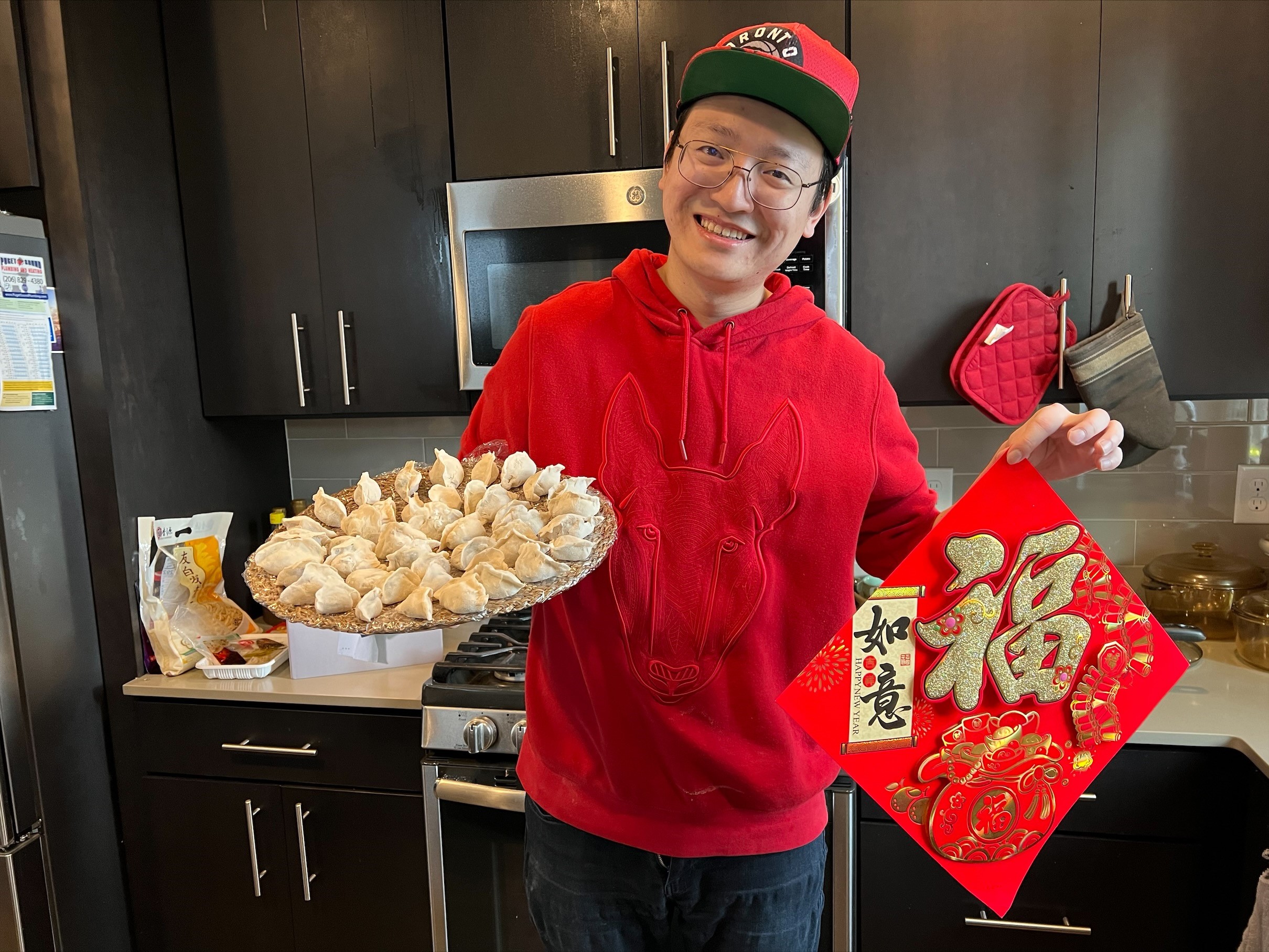 The Lunar New Year is the most important holiday in my culture for family gatherings, thanksgivings, and taking a break for self-reflection. Due to the pandemic, a lot of people like me haven't met their families and friends crossing the ocean for many years. I have left my home for 14 years, but I almost always go back home during this time — before the pandemic.
I was born in the most nor-eastern city in China, Harbin, which is near the Russia-China border. Harbin is famous for its well-known winter tourism and recreations. Ice artists will come together to build an ice world with life-size ice sculptures and architectures that made purely with ice.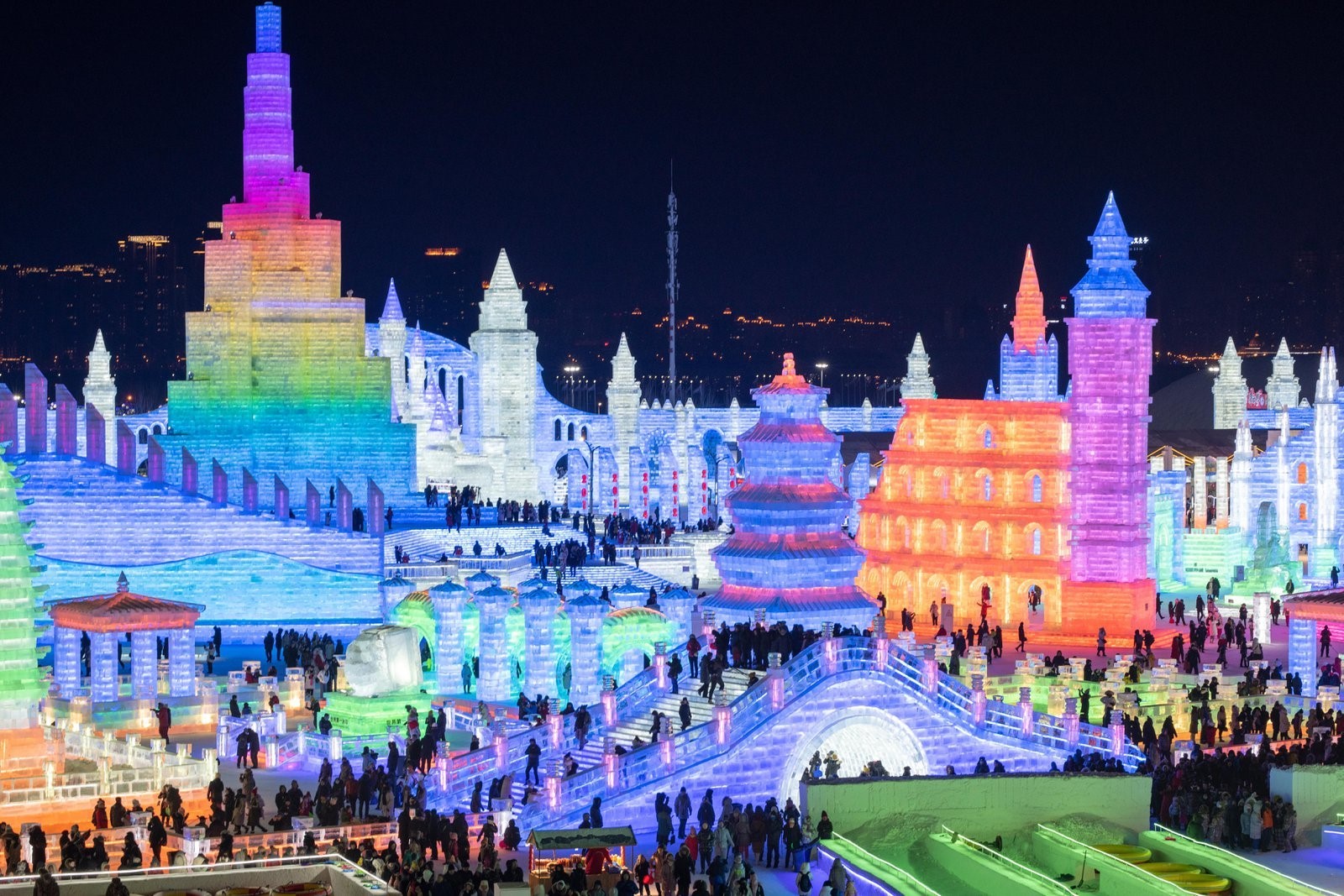 Ice sculptures on display at the annual ice festival, Harbin, Heilongjiang province, China. Source: © Giusparta/Shutterstock.com
There were ice-structured hot pot restaurants, ice hotels, ice-made cups for Vodka, and countless winter activities. My dad is a Fine Arts professor, and he usually turns into one of the ice sculpture artists during the Lunar New Year time.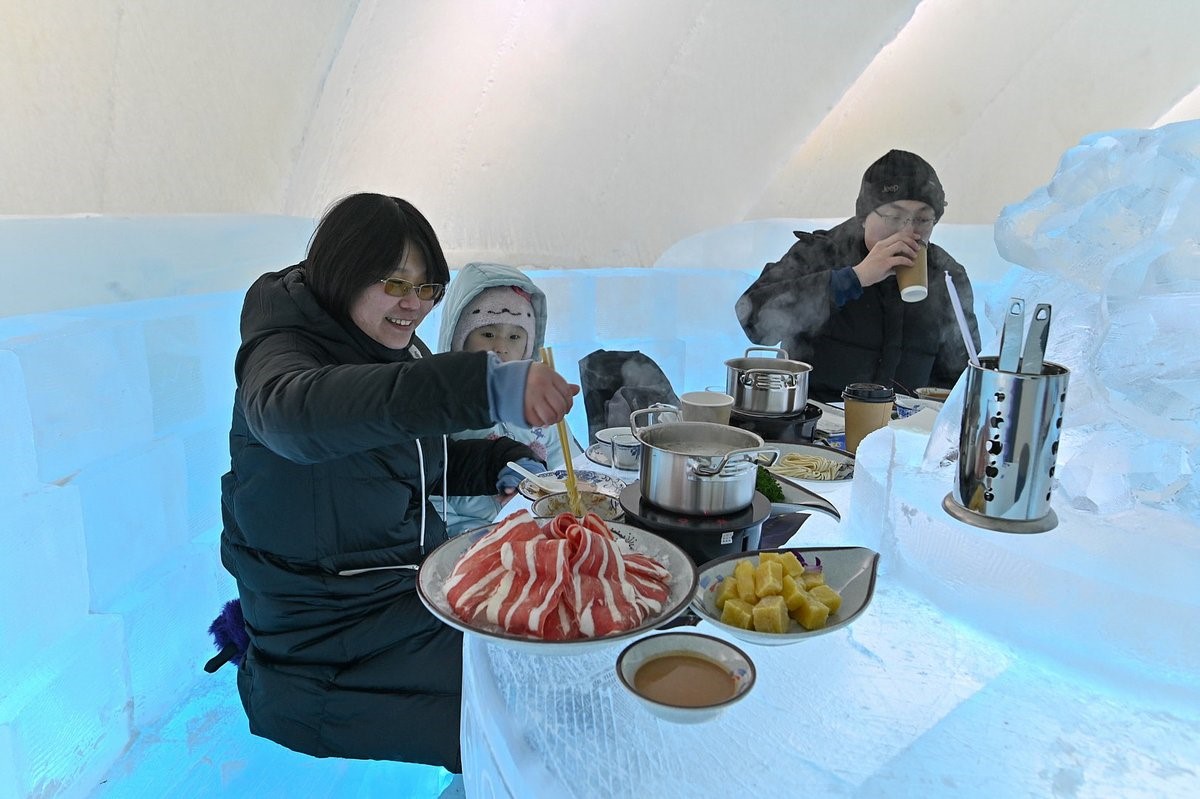 Tourists enjoy hotpot inside an igloo at the 36th Harbin Ice and Snow Festival in Harbin, capital of China's northernmost Heilongjiang Province, Jan. 4, 2020. Source: CCTV
This is my memory of the New Year. Due to the -40 to 0ºF extreme winter we have, we usually have a 2-month winter vacation. This is the best moment of the year.
People in different regions celebrate New Year in different ways. In the Northern culture, we Shou Sui, which means the family members gather around, make Jiao Zi (Chinese dumplings) together, and stay up all night.
There are many steps to make Jiao Zi, and each step has a good meaning. The elders teach those meanings to the youngers – If you have extra dough left, that means you have enough clothes for the following year. If you have extra fillings left, that means you have more than enough money to spend. My family usually hides certain number of coins in the dumpling fillings (after sanitizing of course), and we compete against each other on the number of dumplings with coins we get.
For the last three years after the pandemic began, I've been making dumplings myself at home, using different flour, proteins, and vegetables. I no longer throw a coin in the dumpling. I calculate the exact amount of dough versus filling. But Chinese New Year is still like something in the bottom of my heart, with all the best moments in my childhood and the encouragement from my family, all packed together.
Happy Lunar New Year !
~Lucas
VP of Truveta Design