Next in our Meet the MDs series, we're featuring Swapna Abhyankar, a director of clinical informatics at Truveta. Swapna joined the team in August 2022, and we spoke to her about her path to Truveta, her hobbies, and what she's looking forward to this year. 
As a child, what did you want to do as an adult? 
I wanted to be a photographer. I took photography classes in college and got special permission to take classes with the undergrads during medical school. My favorite part of photography is the moment the image begins to emerge on the paper in the darkroom. 
What's your academic background?  
I studied Earth Systems at Stanford University and while my focus was biology, I also got to take classes in chemistry, physics, ecology, and computer science. I had no idea what I wanted to do when I graduated, so I took some time off to work, including at a clinic at the San Francisco airport that treats employees and travelers who come through. It was cool to see the inner workings of the airport and the range of travel medicine and occupational health. I also spent some time working for the Stanford Emergency Department, and during that time I decided I wanted to go to medical school.  
How did you get to Truveta?  
After medical school at the University of Michigan, I did my residency in pediatrics in Washington, DC and joined a private practice in Maryland. After five years of practice, I decided to do a fellowship in informatics. I had always been interested in technology and computer science, and I wanted to help fill some of the gaps that I had experienced firsthand. I did an informatics fellowship at the National Library of Medicine (NLM) and became very interested in data standards. 
In 2014, I joined the Regenstrief Institute as part of the LOINC team (LOINC is a data standard used to represent laboratory and clinical results, clinical documents, and more). I loved working on LOINC and learning about all parts of clinical and laboratory medicine and about the nuances and challenges of interoperability. After several years, I wanted to go to the next step to see how those standards were being used in real life and to guide the use of those standards to help aggregate and improve the quality of the clinical data. That's what brought me here.  
When I was looking for a position in applied informatics, Truveta's vision of "saving lives with data" drew me in. That is what I had been working towards for the last 10-15 years, and I couldn't be more excited to be here. 
What projects are you working on? 
I am in charge of semantic normalization, which means mapping clinical concepts from the healthcare systems to standard terminologies while preserving the original meaning. Mapping to standards allows data aggregation, because all the terms that mean the same thing across healthcare systems are mapped to a single concept. For example, different hospitals might represent systolic blood pressure as "SBP," "Systolic BP," "Systolic blood pressure," "Sys bp," etc. Without semantic normalization, it would be impossible for the computer to know that all of those phrases mean the same thing and to use that knowledge to compile data across systems. 
What's the most rewarding part of your role? 
I'm learning so much every day about so many areas, including machine learning, data modeling, and real-world use of data standards. Actually using the LOINC codes I helped create at my previous job to standardize huge volumes of data is so exciting.  
Who has been a pivotal person in your life or career? 
My dad, for two reasons. First, he showed me that it is possible to love what you do for work and that you shouldn't settle for a job that does not bring you purpose. He was an engineer and worked with the Airports Authority in DC. He loved his job, going to work, and was always thinking about it at home. It wasn't until I started working on LOINC that I finally understood how he must have felt, and I already feel like I have purpose at Truveta. I'm always thinking about work, and not in a bad way. The problems are just so interesting; they're like complex puzzles that I need to solve. 
Second, my dad was diagnosed with a brain tumor my last year of residency. In the year from his diagnosis to when he passed away, there were so many gaps that technology and informatics could have solved. The ultimate outcome likely would have been the same, but if certain technologies and processes had been in place, his care could have been more efficient and delivered in a more compassionate way, making it easier for him and for all of us. In addition to the issues I experienced while providing care as a pediatrician, the experience with my father was what ultimately pushed me into informatics. 
What advice would you give to the 20-year-old version of you?  
There is always opportunity for change. Just because you majored in biology, or went to medical school, it doesn't mean you are locked into a specific path. You can learn new things and shift your direction. There is a career or a job that you will love, somewhere out there, that will bring you happiness.  
What are you looking forward to in 2023?  
More learning, seeing more research done on the platform, and seeing what new insights we can find. One area related to pediatrics I'm really interested in is newborn screening. Every baby in the US is screened for a set of conditions that are life-threatening, but treatable if they are caught early. Some are very rare, with only a few babies born per year or per decade in any given hospital or state. Given such small numbers, historically, it has been difficult to gather enough data to do research that will advance care for such conditions. However, with Truveta's data and populations, we have the potential to do impactful research on rare diseases like these. In the coming year, I would love to work with Truveta Research and external stakeholders to begin studying some of the critical questions related to newborn screening conditions.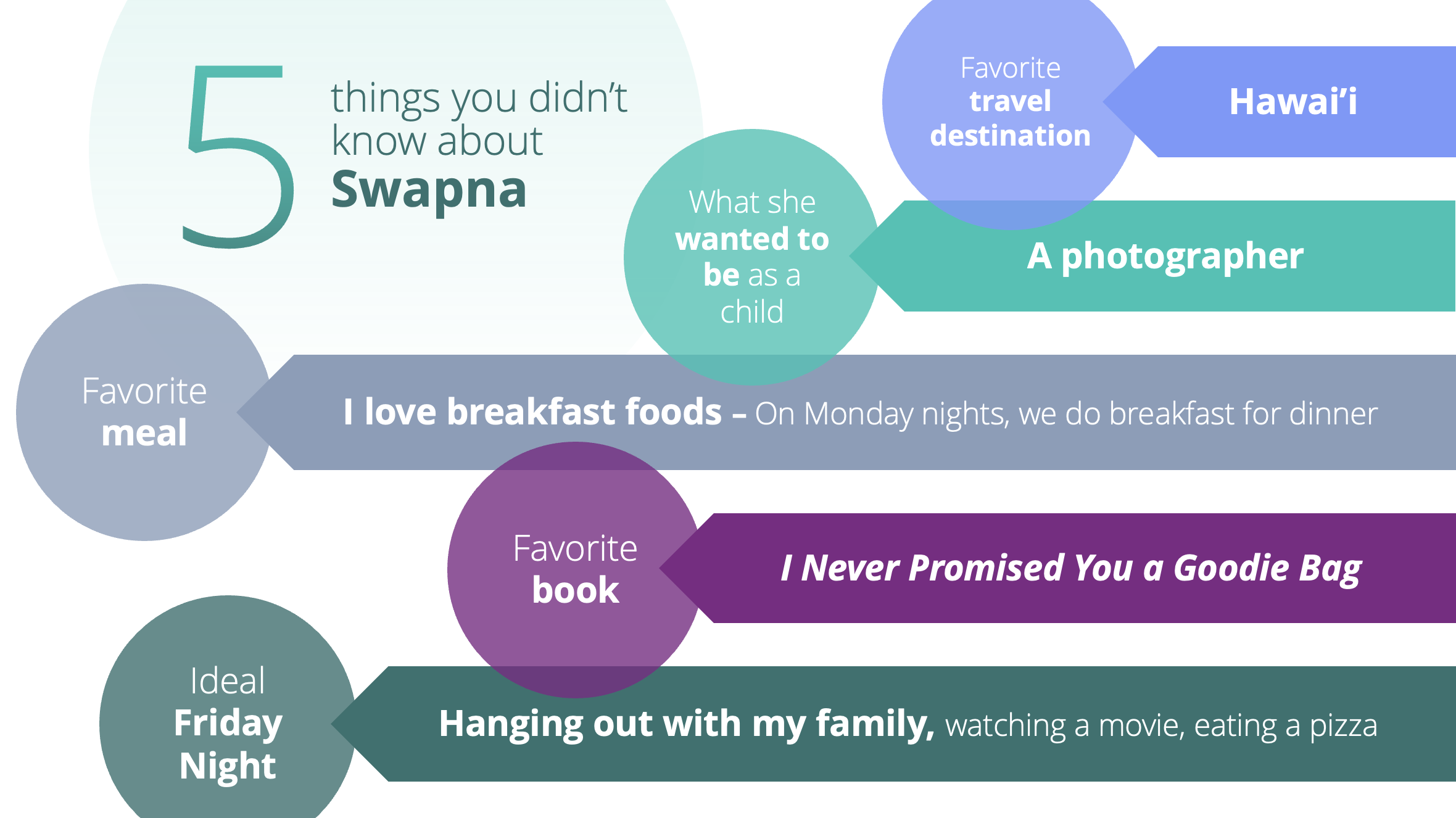 About Truveta 
Truveta is a collective of US health systems with a shared vision of saving lives with data. Truveta offers innovative solutions to enable researchers to find cures faster, empower every clinician to be an expert, and help families make the most informed decisions about their care. To learn more, follow us on LinkedIn and sign up for our newsletter.