Truveta Research
Defining what's possible and demonstrating the potential of Truveta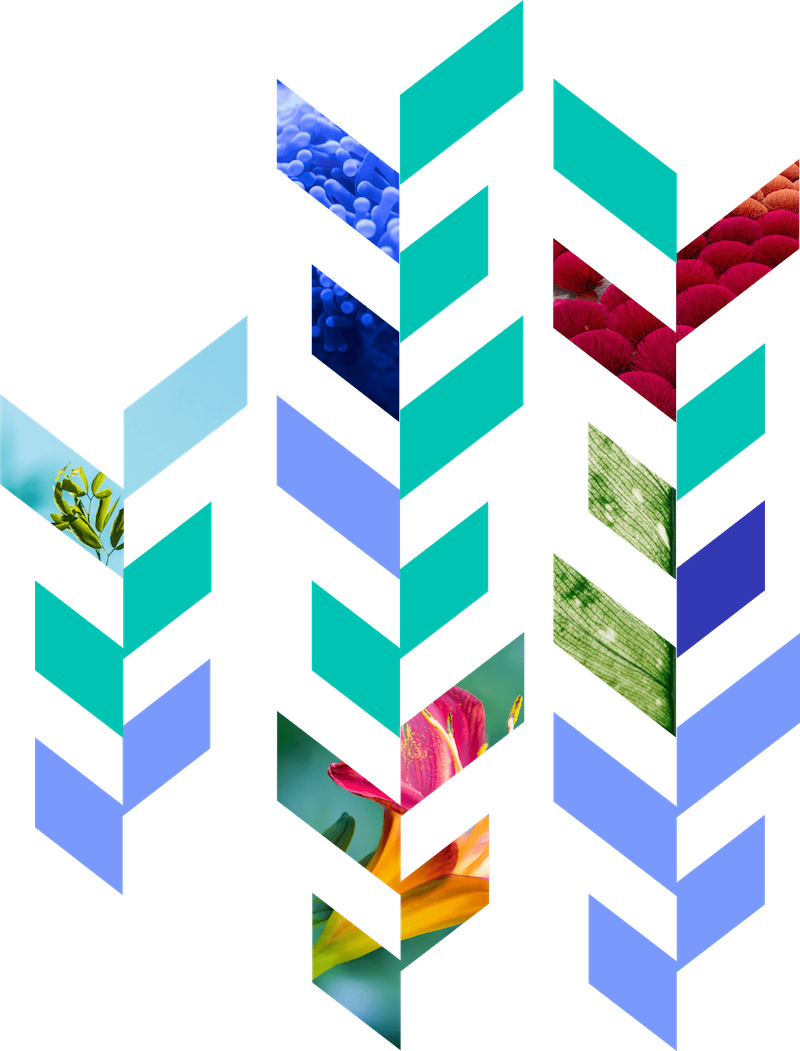 Truveta Research is a highly accomplished team of physician scientists, epidemiologists, applied scientists, and data analysts. Their focus is showcasing the possibilities of Truveta to empower researchers to study patient care and outcomes.   
The team focuses on studies that explore health equity, monitor public health, and emulate randomized clinical trials with real-world data to improve health outcomes. 
Research in action
Truveta Research recently used Truveta Studio to explore potential racial and ethnic disparities in COVID hospitalizations during different time periods throughout the pandemic.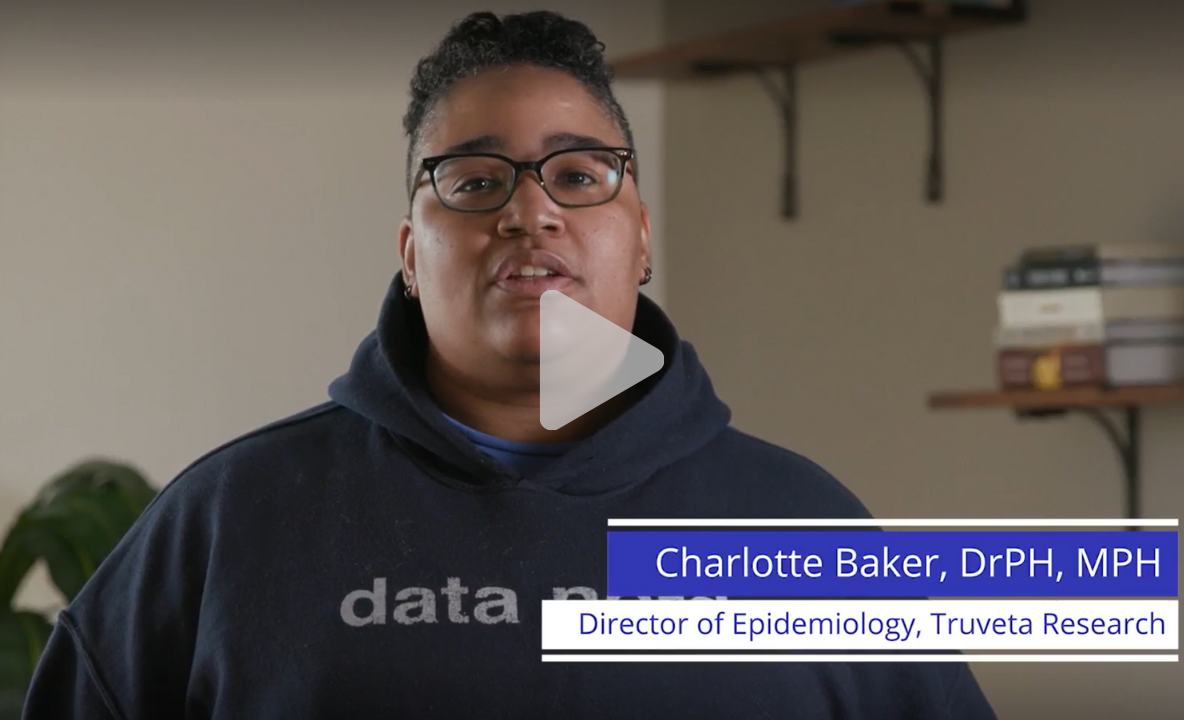 Featured research insight
Disparities in COVID-19 hospitalizations: from insights to pre-print
Many researchers have goals to conduct novel science, uncover new trends, report findings that increase knowledge on a given topic, and push the field forward. To accomplish…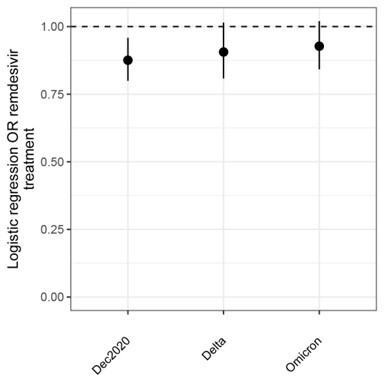 Truveta Research publications
COVID Treatment and In-hospital Length of Stay Inequalities Between Race in the US Over Time
Demonstrated health inequalities persist in the United States. SARS-CoV-2 (COVID) has been no exception, with access to treatment and hospitalization differing across race or ethnic group. Here we aim to assess differences in treatment with remdesivir and hospital length of stay across four waves of the pandemic.
Read more
Risk of COVID-19 Breakthrough Infection and Hospitalization in Individuals with Comorbidities
Studies have shown that those with certain high-risk comorbidities such as diabetes, chronic kidney disease (CKD), chronic lung disease, or those with immunocompromising conditions have increased risk of hospitalization from COVID-19. Here we estimate the elevated risks of breakthrough infection and hospitalization in fully vaccinated individuals with comorbidities.
Read more
Selected insights & eBooks
eBook: COVID-19 Insights
The Truveta Research team spent almost a year digging into the data to inform insights and studies to better understand health across our de-identified population with a focus on those affected by COVID-19 and the effects of the pandemic. 
Read more
eBook: Peripheral Artery Disease Treatment and Outcomes
Peripheral Artery Disease (PAD) is a common disease that causes the narrowing of the arteries in the extremities. As part of PAD Awareness month, Truveta Research investigated disparities in the frequency of common procedures used to treat PAD, known as endovascular (or minimally invasive) revascularization, and the associated outcomes.
Read more
One-Pager: Long COVID & Mental Health
Some diagnosed with COVID-19 have a variety of post-COVID-19 symptoms, commonly referred to as long COVID-19. Given the potential dire outcomes from mental health disorders, it is important to understand mental health outcomes as the effects of long COVID-19 are becoming apparent.​
Read more
One-Pager: Who is Getting Long COVID
The risk factors for developing long COVID-19 are still being studied in the United States and worldwide. We conducted independent research using a subset of Truveta data to learn more long COVID-19. 
Read more
One-Pager: Disparities in COVID-19 Hospitalizations
COVID-19 impacted communities disproportionately. Especially in the early days of the pandemic, countless reports of inequitable access to treatments and treatment pathways brought to light existing and new disparities in health outcomes.
Read more
Our Approach to Data Analytics
Truveta Studio brings together unprecedented health data and analytics, enabling researchers to study patient care and outcomes for any condition, drug, or medical device. Offering the most timely, complete, and highest quality data on US health, Truveta Studio accelerates learning in real time.
Read more
Our Approach to Protecting Patient Privacy
We understand that health data is unlike other data. It is the very definition of personal, and for this reason, deserves exceptionally high standards of protection. To deliver this protection, we have developed some of the most advanced data security and patient privacy systems and processes in the industry.
Read more
Our Approach to Data Security
Our security process creates a wide variety of security scenarios that our team prepares for — from extremely high-security environments where there is virtually no human access possible, to corporate and research environments for customers.
Read more
Our Approach to Data Quality
We consolidate numerous disparate data streams that flow into our system daily into a common data model. We have create a system that can make sense of an exceptionally large and diverse flow of data without compromising its diversity and accuracy nor the speed of its delivery for research.
Read more