We believe in the power of truth plus knowledge, the genesis of the name "Truveta." Our team is a unique combination of software, health, and big data experience.
Our Leadership Team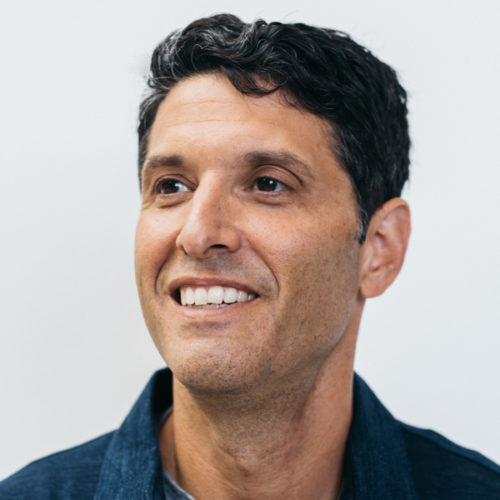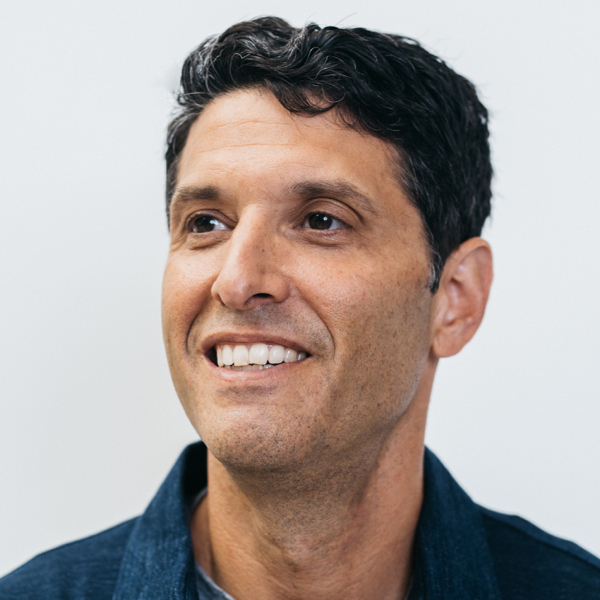 Terry Myerson
Chief Executive Officer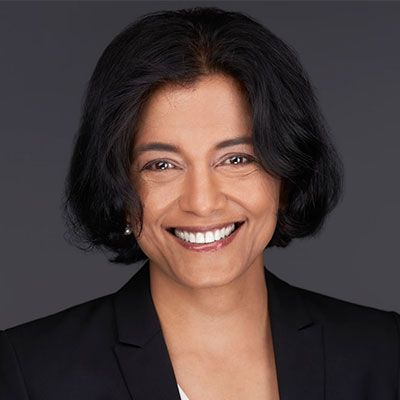 Ranjani Ramamurthy, M.D.
Chief Product Officer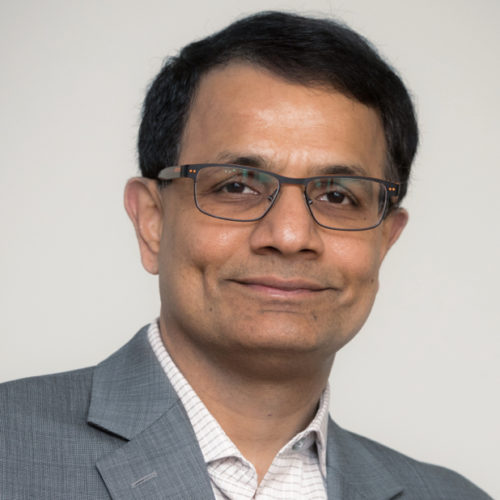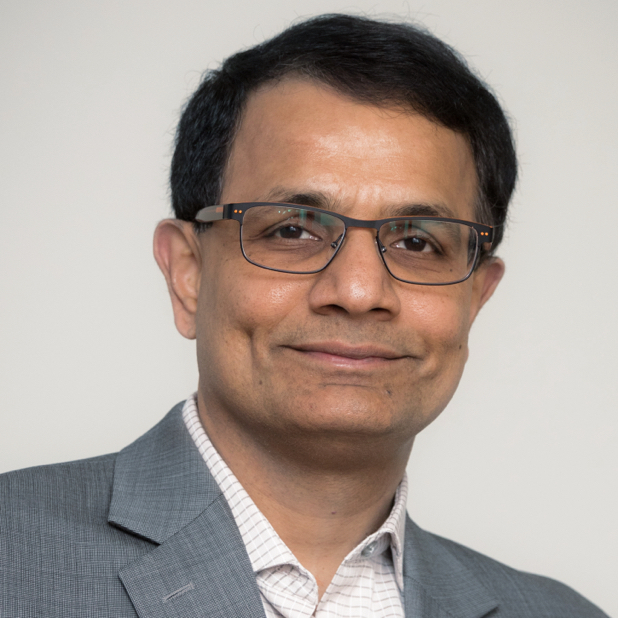 Jay Nanduri
Chief Technical Officer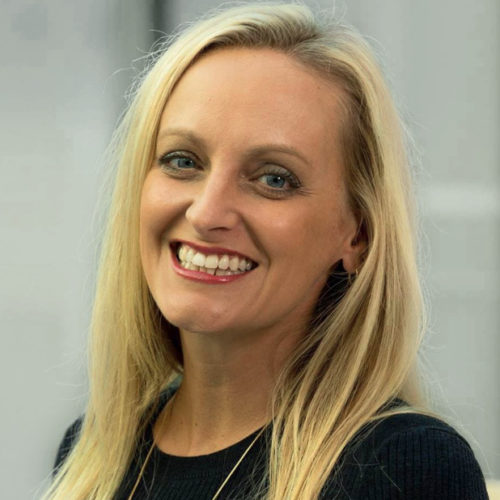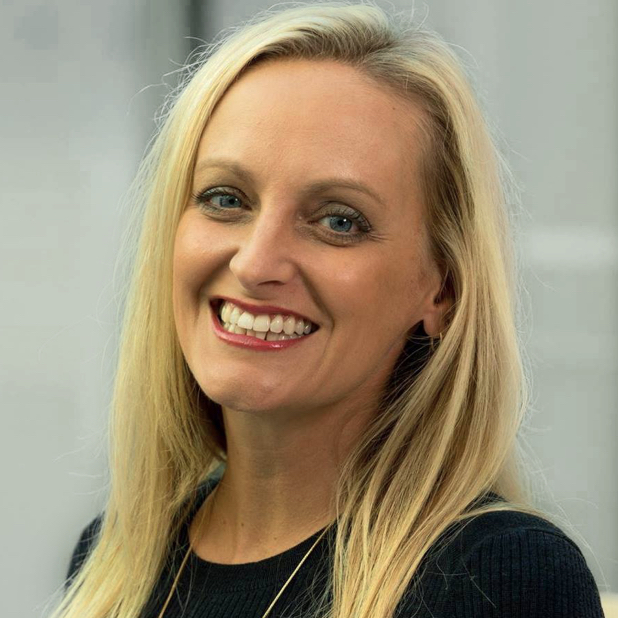 Lisa Gurry
Chief Operating Officer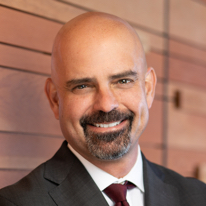 Tony Mestres
President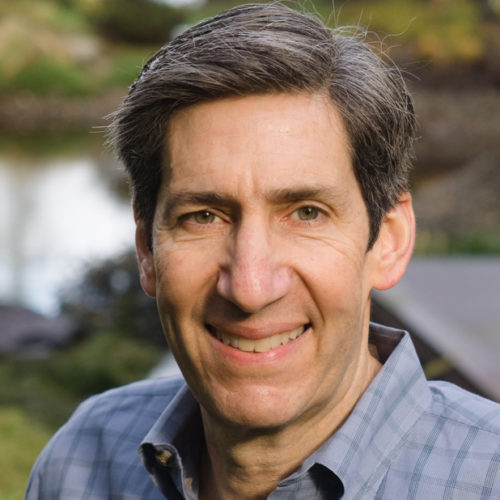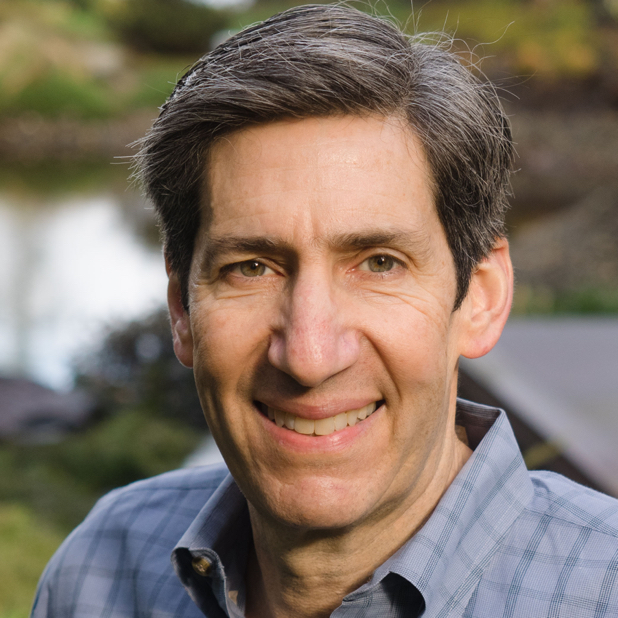 Dave Heiner
Chief Policy Officer & General Counsel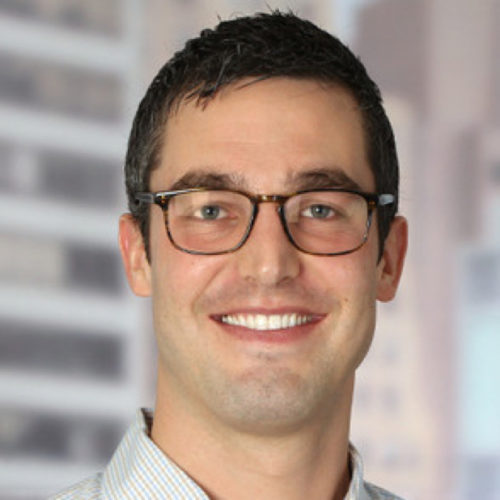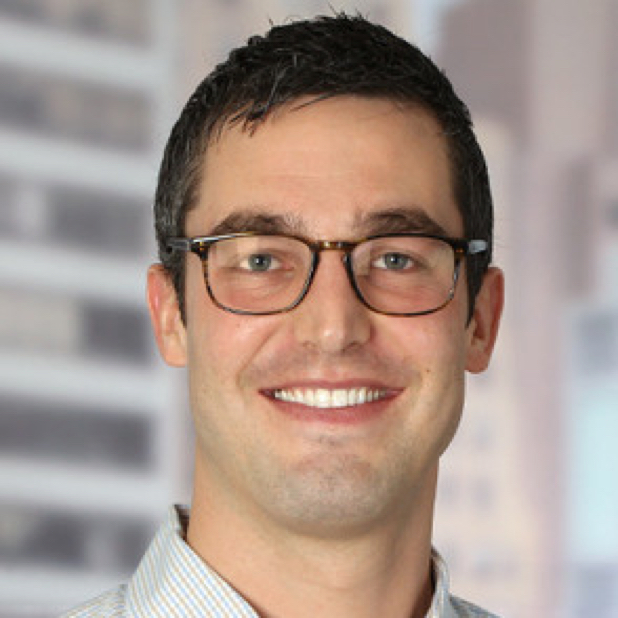 Ryan Ahern, M.D.
Chief Medical Officer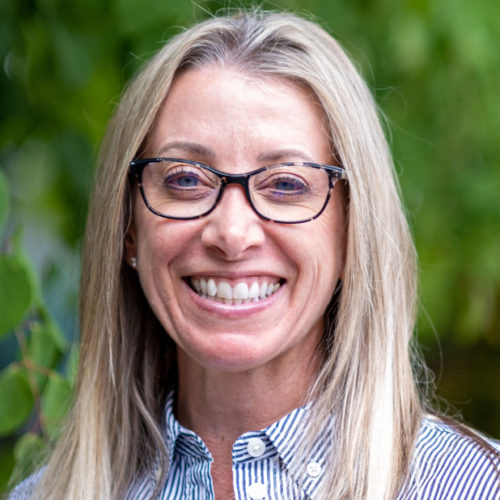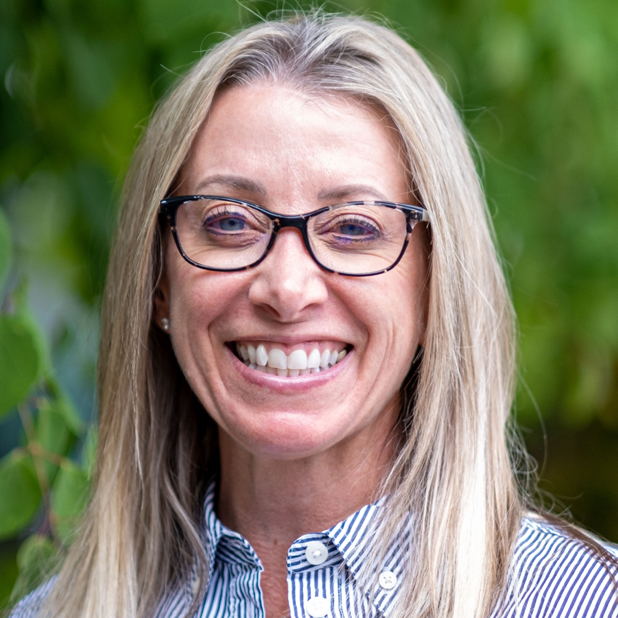 Deb Nielsen
Chief People Officer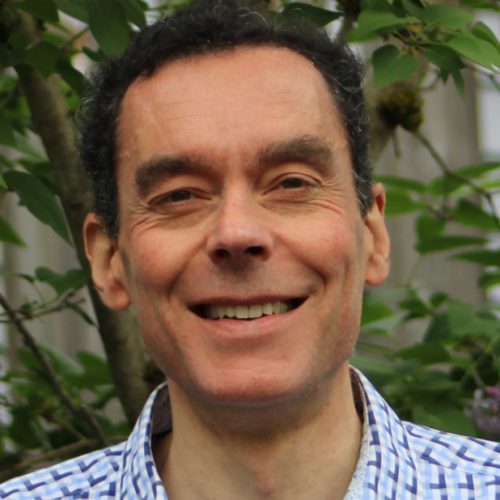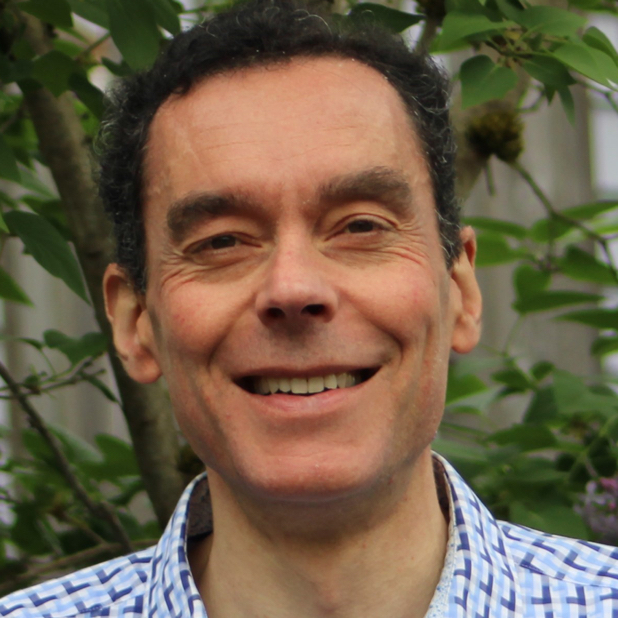 Fabien Mousseau
Chief Financial Officer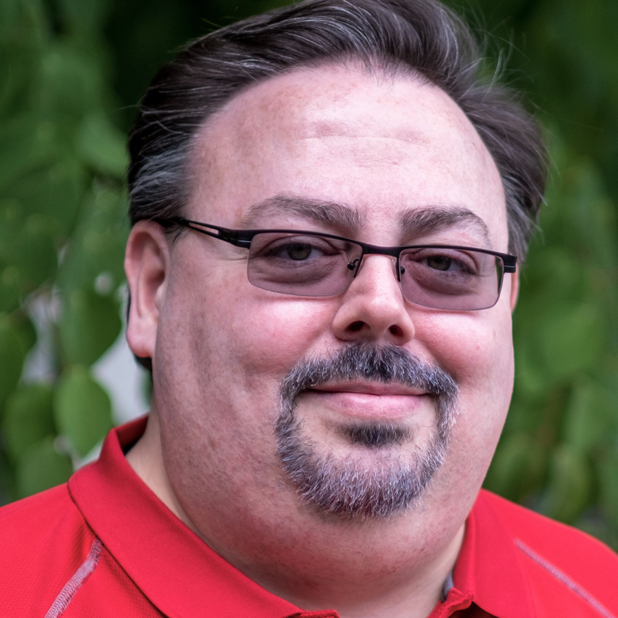 Oscar Papel
Chief Information Security Officer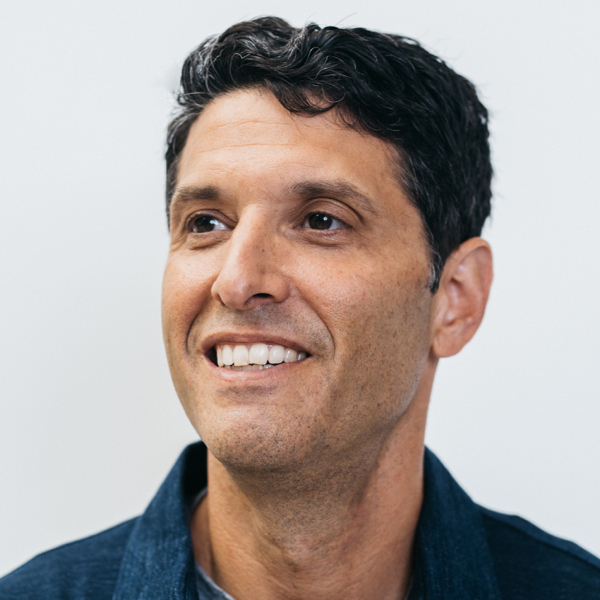 Terry Myerson
Chief Executive Officer
A leader for teams responsible for some of the world's most popular technology platforms, Terry Myerson enjoyed a 21-year career at Microsoft. As Executive Vice President, Terry led the development of Windows, Surface, Xbox, and the early days of Office 365. Serving on the Senior Leadership Team, Terry played a pivotal role in developing the strategy for Microsoft alongside CEO Satya Nadella. Terry excelled at managing large teams at scale, tackling complex software challenges, and driving growth in partnership with the technology ecosystem.
After leaving Microsoft in 2018, Terry joined the Madrona Venture Group and the Carlyle Group as an advisor to their investment teams and portfolio companies. He enjoys learning about new technology, particularly at the intersection of data and life sciences, and helping new companies succeed. He continues with both firms today as an advisor.
An entrepreneur at heart, prior to Microsoft Terry cofounded Intersé, one of the earliest internet companies, which Microsoft acquired in 1997.
Terry is a graduate of Duke University and a current member of the Duke Engineering Board of Visitors. He also serves as a member of the Board of Trustees for the Seattle Foundation.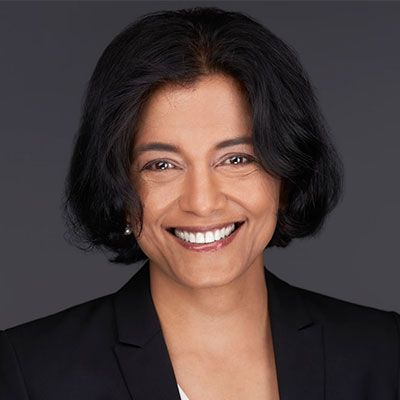 Ranjani Ramamurthy, M.D.
Chief Product Officer
Ranjani is a physician, cancer researcher, and computer scientist. Over the course of a broad, multi-disciplinary career, she has contributed leadership and innovative thinking in Health-AI, bioinformatics/clinical translational research, and enterprise software.
Starting with graduate degrees in both Electrical Engineering and Computer Science from UW-Madison, Ranjani spent the first decade of her career in research and engineering at Xerox PARC and Microsoft. She then pursued her MD at the University of Washington School of Medicine. In concert with her MD, Ranjani was a St. Baldrick's Fellow in the Clinical Research Division at Fred Hutchinson Cancer Research Center. Her published research on cytogenetically normal Pediatric AML leverages her expertise with large heterogenous genomics and clinical datasets.
Most recently at Microsoft Health, Ranjani ideated and led EmpowerMD, which integrates state-of-the-art ambient intelligence, speech recognition, and natural language processing technologies to deliver an AI-enabled digital scribe for clinicians and their patients. She formed, built, and led a truly diverse team of engineers and scientists.
Ranjani continues to engage deeply in causes related to pediatric cancer research and patient advocacy. She is passionate about building products that help physicians, patients, and their families.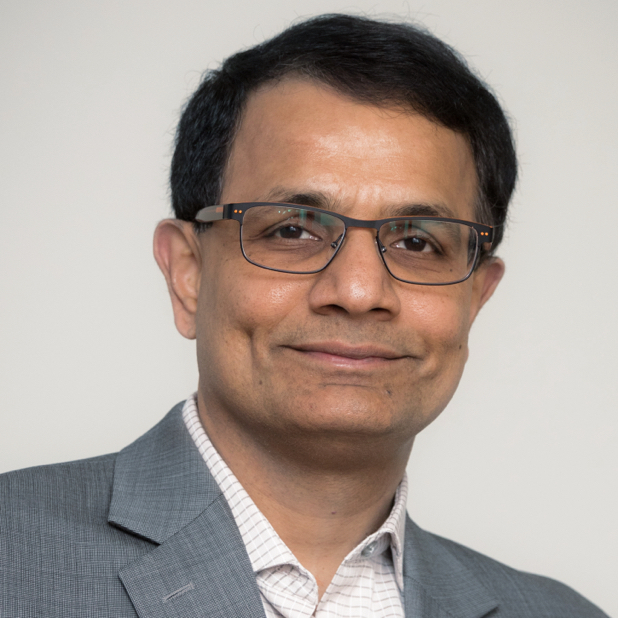 Jay Nanduri
Chief Technical Officer
A Microsoft Technical Fellow with 25 patents and several technical publications, Jay was one of the top engineers at Microsoft during his more than 20-year tenure. He recently led Microsoft Dynamics 365 Fraud Protection and supply chain planning, focusing on data gravity through consortiums, AI-driven insights and outcomes, and global optimization using operations research. Jay is a Franz Edelman Laureate for achievement in analytics, operations research, and management science through this groundbreaking work.
Jay is obsessively focused on delivering results for customers and partners, and is especially known for vision, strong technical and people leadership, and highly successful collaborations with a wide variety of stakeholders within the company, academia, and across the industry.
Prior to this role, Jay built cloud-based machine learning graph platforms that power the infrastructure for the purchase and usage of Microsoft products, Microsoft's loyalty program, store recommendations, e-commerce experience optimization, and campaign systems that increase engagement and monetization for Windows, Xbox, Office 365, Azure, Dynamics 365, and MSN. Jay was also a key leader in building the Bing search engine, including leadership roles in Bing Mobile and Bing Maps.
Jay earned a Master's of Computer Science from the National Institute of Technology India and a Master's of Business Administration from The Wharton School.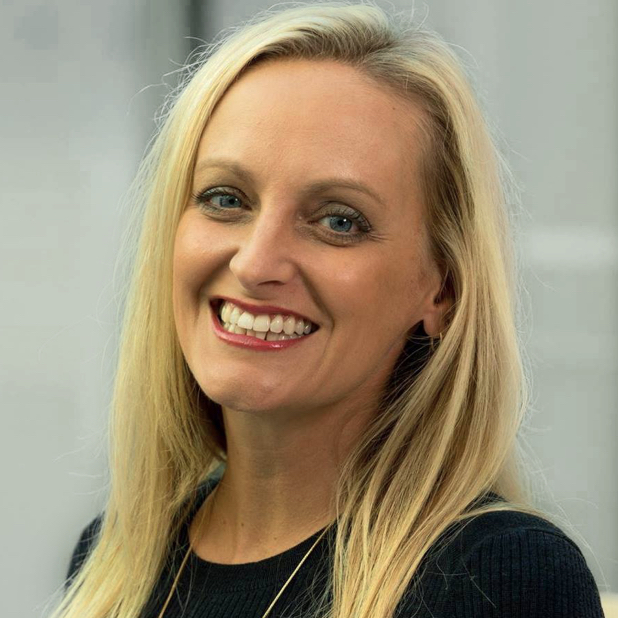 Lisa Gurry
Chief Operating Officer
Lisa is a strategic and versatile leader with over 20 years of experience in strategy, marketing, product management, and public relations. Lisa joined Truveta in October 2020, as Chief Marketing Officer and now serves as Chief Operating Officer, responsible for finance, marketing and communications, and people.
During her 23 years at Microsoft, Lisa held a range of leadership roles focused on business strategy, communications, marketing, and operational excellence. She was responsible for building the brands and leading public relations for some of Microsoft's most important products, including Windows, Office, Bing, and Xbox. Skilled at connecting with commercial customers, vertical industries, and consumers, Lisa has extensive experience in product PR, government affairs, and issues management. She led strategy and communications for the Microsoft Store e-commerce business, a $12 billion business. Lisa also led marketing and product marketing teams for a variety of products and built content destinations for Windows, Xbox, and Microsoft Store.
She is a charismatic leader with a strong history of building and managing great teams to successfully build brands and drive business impact.
Lisa is the recipient of several Sabre Awards, Cannes Lions Awards, Effie Awards, and PRSA Anvil Awards for outstanding marketing and public relations campaigns. She has a Master's of Communication from the University of Missouri.
Lisa is passionate about the potential for Truveta to save lives with data. As a mother of three children, including a daughter with neurological and chromosomal conditions, she has compassion for families seeking answers to complex and rare medical conditions.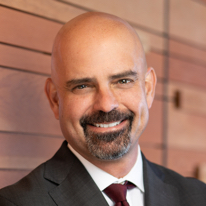 Tony Mestres
President
Prior to serving as President of Truveta, Tony was President and CEO of Seattle Foundation, one of the largest community foundations in the country and one of the largest grant makers in the Pacific Northwest. Under Tony's leadership, Seattle Foundation redefined its role as a civic leader, shining a light on community needs and developing cross-sector initiatives to drive racial and economic equity throughout the region. He provided strategic counsel and support to Seattle Foundation's 1,200 individual, family, and corporate philanthropists and oversaw the investment of more than $250 million in charitable grants annually.
Prior to joining Seattle Foundation in 2014, Tony had a 22-year career in high technology, largely at Microsoft, where he was the vice president responsible for worldwide sales and marketing of the Windows product line.
Tony is recognized for his servant leadership approach in driving organizational change and his expertise in building partnerships with the private and public sectors as well as with community and philanthropic leaders. He currently serves on the boards of the Seattle International Foundation and Hispanics in Philanthropy. Previously, Tony served on the boards of the Washington Roundtable, the Council on Foundations, and is president emeritus of the board of trustees of the Kindering Center, a nonprofit that serves and supports children with special needs and their families.
A graduate of Phillips Academy Andover, Tony received his Bachelor of Arts in History from Dickinson College, which in 2017, recognized him with a Distinguished Alumni Award for Professional Achievement. In 2019, Tony was among the nonprofit executives selected for The NonProfit Times' Power & Influence Top 50 and was also named their Influencer of the Year. He has also been recognized as one of Global Telecoms' 40 Under 40 Most Promising Executives.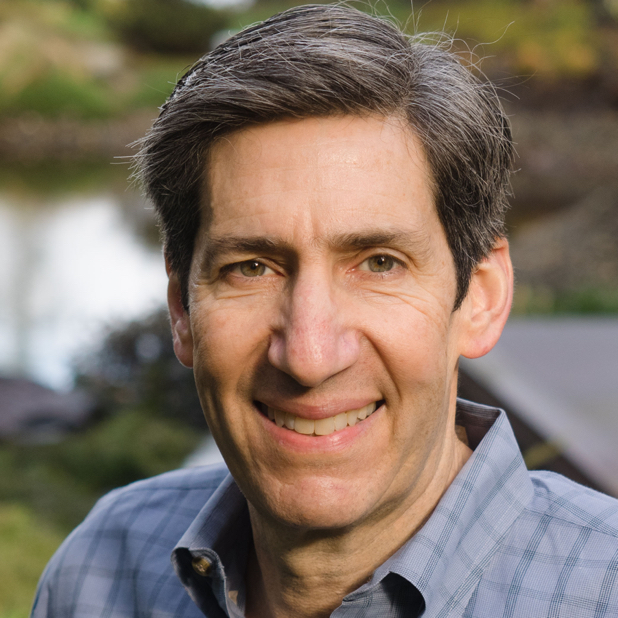 Dave Heiner
Chief Policy Officer & General Counsel
Dave enjoyed a 25-year career at Microsoft, where he served as a Vice President and Deputy General Counsel responsible for antitrust, privacy law, telecommunications law, accessibility law, human rights, online safety, and the company's work with international standard-setting organizations. In recent years, Dave focused on helping Microsoft address the societal implications of data use and artificial intelligence. Dave was a co-founder of the company's internal AI advisory board and helped the company develop its AI policies relating to fairness, reliability, privacy, inclusiveness, transparency, and accountability. Dave was also the chief antitrust lawyer for Microsoft from 1994 through 2013, a time when Microsoft was under intense antitrust scrutiny globally.
Dave joined Truveta to pursue the promise of harnessing data to improve healthcare—a mission that can be attained only with careful attention to privacy, equity, and ethics.
Dave chairs the board of Pro Bono Net, a national nonprofit dedicated to improving access to the justice system for all. He also serves on the board of the Northwest Immigrant Rights Project, co-chairs the advisory board for Measures for Justice (data for criminal justice), and volunteers with the Seattle Clemency Project and the WAVE Foundation.
Dave earned a Bachelor of Arts in physics from Cornell University and a Law degree from the University of Michigan. He began his career clerking for a federal judge in New York City and practiced with Sullivan & Cromwell before joining Microsoft.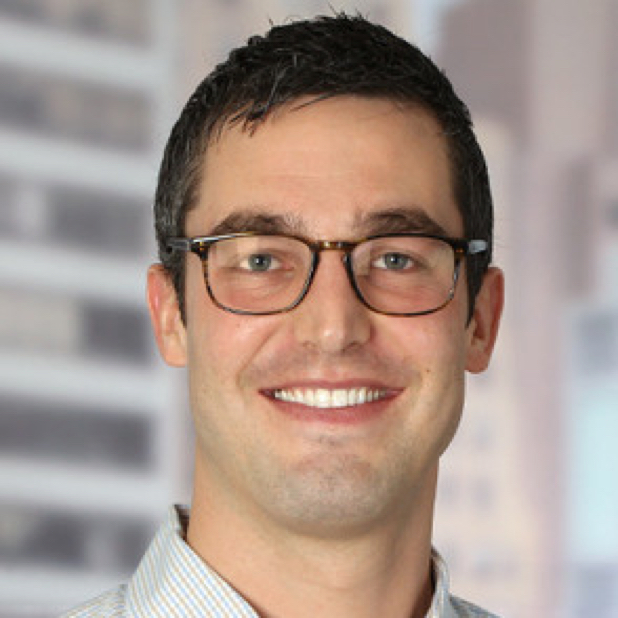 Ryan Ahern, M.D.
Chief Medical Officer
Ryan brings a more than a decade of experience in data strategy and healthcare uniquely combined with his background as a physician.
As Head of Corporate Development and Data Strategy for Clarify Health Solutions, Ryan led corporate development, including mergers and acquisitions and strategic partnership activities. He also led data strategy to source, evaluate, and acquire data assets to power Clarify's products and sales opportunities.
Prior to his time at Clarify, Ryan was an Engagement Manager in the Healthcare Strategy and Corporate Finance Practice at McKinsey and Company. While at McKinsey, Ryan focused on healthcare growth strategy and transactions, including multiple acquisitions, payer partnerships, and commercial diligence.
For the last eight years, Ryan was a resident and attending physician at Massachusetts General Hospital and Weill Cornell Medical Center. Ryan has also served as Clinical Assistant Professor of Medicine at Weill Cornell Medical Center and New York Presbyterian; attending physician at Massachusetts General Hospital and instructor at Harvard Medical School; and a resident physician at Massachusetts General Hospital and clinical fellow at Harvard Medical School.
Ryan currently serves as a business advisory board member at Kitotech Medical, a medical device company with a microstaple-based wound closure technology.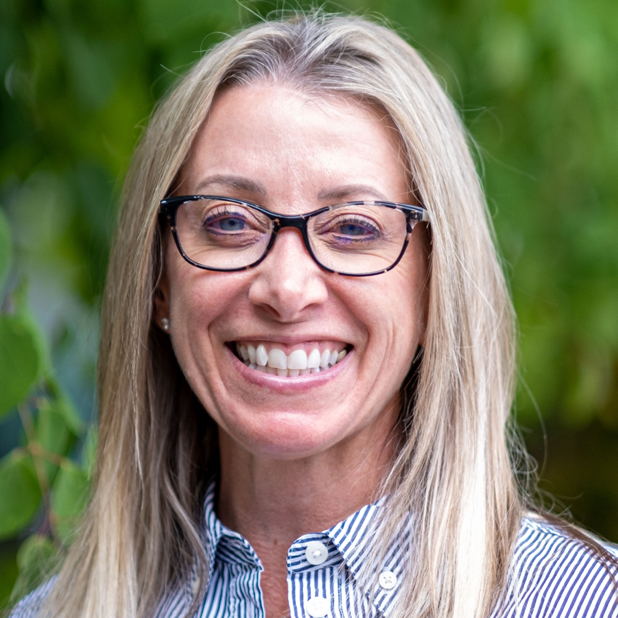 Deb Nielsen
Chief People Officer
Deb has over 20 years of experience in human resources, predominantly in technology, media, and staffing. Deb most recently served as Vice President of Employee Experience for OfferUp, helping navigate the company through accelerated growth. Her experience spans the spectrum of HR functions, most prominently in employee acquisition, growth and retention, compensation and benefits, and organizational development.
Deb's passion for human resources begins with the belief that employees are a company's most vital asset and resource. Her expertise is working within all levels of an organization to align employee talent and create an environment where employees and the organization as a whole are all working to achieve and contribute their fullest potential. Deb has extensive experience partnering with executive leadership to define company values and culture. She is a trusted partner and advocate for all levels of the company.
Deb holds a Bachelor of Arts in French and International Business from The University of Puget Sound. She is a member of the Society of Human Resource Management (SHRM) and has achieved certification as a Senior Professional in Human Resources (SPHR).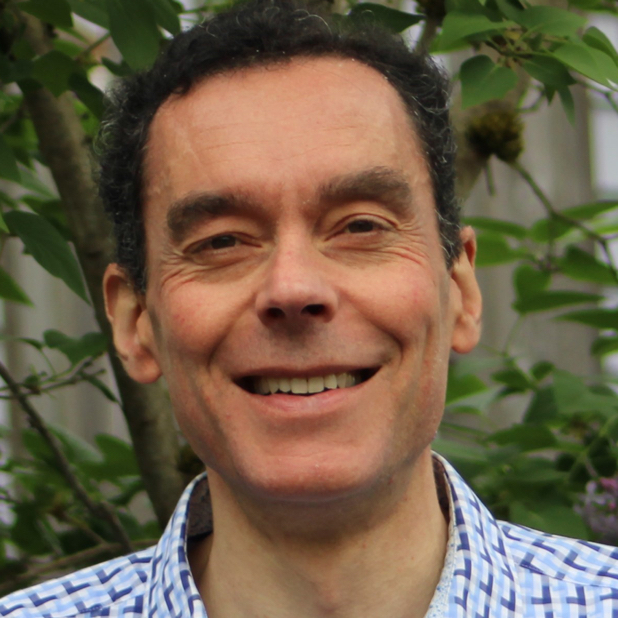 Fabien Mousseau
Chief Financial Officer
Fabien Mousseau has over 20 years of experience as a finance leader with expertise in generating strategic insight, driving smart financial and business decisions, designing pricing strategies, managing risk, optimizing cost structure, and establishing reporting and planning processes. Fabien joined Truveta in May 2021, as Chief Financial Officer.
Before joining Truveta, Fabien most recently served as Senior Vice President Finance Planning and Analysis at Core Scientific, a startup focused on infrastructure and software solutions for artificial intelligence and blockchain. At Core Scientific, Fabien built the first budgets, helped design the pricing of the new AI PaaS and SaaS business, drove infrastructure capacity planning across the business, and supported more than 20x revenue growth over three years.
Prior to Core Scientific and during his 15-year tenure at Microsoft, Fabien worked directly with the CEO to build a revenue growth framework. He was also CFO of the Windows Business Group, a $15+ billion business for Microsoft, where he helped transition offerings to an enterprise SaaS model and analyzed acquisition opportunities for commercial enterprise growth.
Fabien received a Bachelor of Science in engineering from École Polytechnique, in France, a Master of Engineering in environmental engineering from the University of California, Berkeley, and his MBA from Harvard Business School. Fabien resides in Bellevue, Washington with his wife and three college-age children and enjoys most any outdoor sport that the Pacific Northwest has to offer.
Fabien currently serves as an advisory board member of Non-Linear Materials Corporation, a company focused on delivering technology, materials, and full-lifecycle services for organic electro-optic (OEO) materials, and is on the Finance Committee of the French American School of Puget Sound.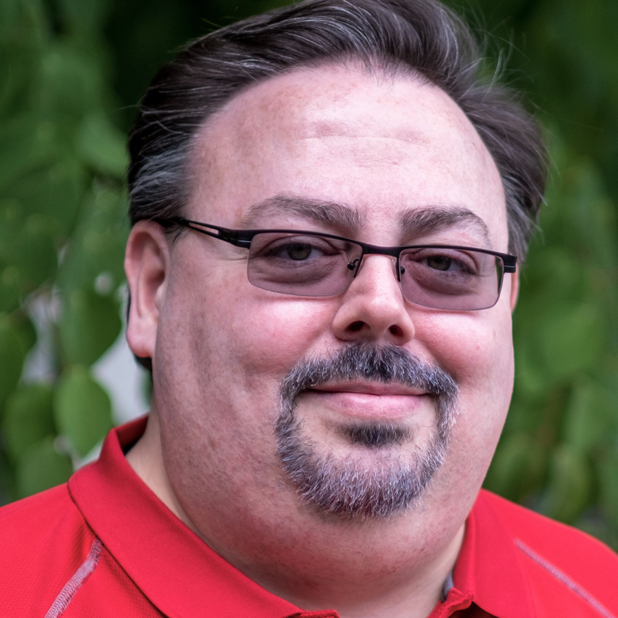 Oscar Papel
Chief Information Security Officer
Oscar is a career engineering leader, specializing in the design and architecture of secure, resilient, cloud-scale products and big data systems. Oscar has a passion for technical excellence, people leadership, security by design, and mission-driven projects.
Prior to joining Truveta, Oscar built machine learning and knowledge graph systems in the fintech industry to track ecosystem participation of customers across a family of financial service offerings. He also built a platform for generating insights over a financial transaction graph at scale.
A 12-year Microsoft alumnus, Oscar managed engineering teams in several product groups, including Azure Machine Learning, a pioneering cloud-based training/inference service; Bing Mobile APIs, cloud-scale search service optimized for mobile and embedded platforms; Microsoft Commerce systems; and Office Live, online document collaboration and client cloud integration.
Oscar started his career in a medical image analysis startup where, for over a decade, he led an engineering team to deliver turnkey biomedical research workstations for university, governmental, industrial, NGO, and private research. Reporting to the CEO, Oscar was directly responsible for the engineering of multiple product lines targeting microscopy automation, video and image processing, morphometry and densitometry, 3D reconstruction, data collection and statistical analysis for oncology, cell motility, and pathology research. Oscar earned his Bachelor of Mathematics from the University of Waterloo, with a focus on computer science.
Our Origin Story
Truveta began as an idea within Providence in 2018. They knew there were valuable needles of insights buried within the haystacks of data they managed – answers on how to best treat patients, cure diseases, and best serve their communities – yet they could not access them. After working on their concept, they realized two things: the data set needed to be much larger to statistically serve all patients and building a data platform to make sense of the data would require significant technical expertise and investment.
CEO Terry Myerson joined the Truveta mission in March 2020. As the COVID-19 pandemic began ravaging our country and our world, families struggled to safely protect each other with well-intended, but conflicting guidance. Physicians struggled to learn how to treat this virus as hundreds of thousands died. Life science companies struggled to staff clinical trials with enough diverse participants to effectively test and garner approval of life-saving vaccines. The world needed faster answers, clearer guidance, and the opportunity to learn from each other. It became clear – the world needed Truveta.
In September 2020, the company was founded with Providence, Advocate Aurora Health, Tenet Health, and Trinity Health. Soon after, with a vision of together Saving Lives with Data, innovative health providers like AdventHealth, Baptist Health of Northeast Florida, Bon Secours Mercy Health, CommonSpirit Health, Hawaii Pacific Health, Henry Ford Health System, Memorial Hermann Health System, Northwell Health, Novant Health, Sentara Healthcare joined in the formation of Truveta. And from there, our Health System community has grown with new members which share our vision of Savings Lives with Data.