Saving Lives
with Data
Truveta offers the most complete, timely, and highest quality data on U.S. health.
Daily clinical updates add to billions of datapoints leading to actionable insights for life science and healthcare researchers.
Contact us to schedule a demo
Interested in learning more? Schedule a demo.
Unprecedented data
to advance care
Founded by innovative health system members, Truveta data includes over 50 million patient journeys (growing daily) from 700 hospitals and more than 20,000 clinics across the U.S. representing the full diversity of the country across age, geography, race, ethnicity, and gender.
Truveta offers unparalleled data depth with full patient medical records, not just claims data. Data is de-identified and normalized daily with advanced AI for easy actionable analysis, searchable with real medical expressions.
Truveta data is linked across providers with daily mortality data, insurance claims data to complete patient journeys, and linked with comprehensive SDOH data for the most complete view of U.S. health.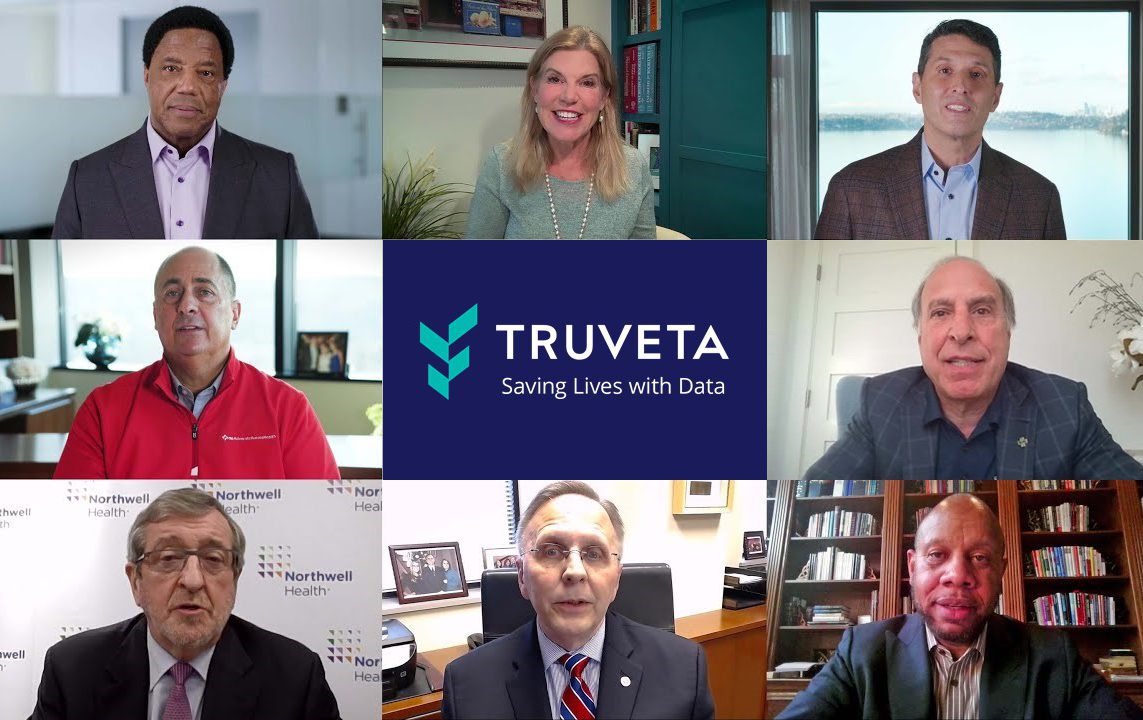 Enabling a learning community for health
Truveta puts the researcher front and center – creating opportunities to access data for real-time learning. We uniquely connect life science and health system researchers to innovate collaboratively, speed time to insight, and earn trust through transparency and reproducibility of research.
Earning trust
Truveta is led and governed by health system leaders, holding us to the highest standards of privacy, security, and data quality.