"I always wanted to live in a lifetime where there is a cure for diabetes, for myself and my family." 
At Truveta, we enjoy showcasing our employees and partners, and their connection to our vision, saving lives with data. We believe that a connection to our vision is what drives our work forward and allows us to continue finding equitable ways to help improve the lives of everyone across the US, and around the world.  
November is National Diabetes Month, and we spoke to Karim Dabbagh, Principal Engineering Manager, who was diagnosed with diabetes 22 years ago. Karim joined Truveta in January 2021 and has previously shared his connection to Truveta's vision (YouTube):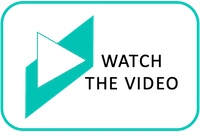 What does Truveta's vision, saving lives with data, mean to you? 
I have a personal connection with that. I was diagnosed with diabetes over 20 years ago and even now there hasn't been a permanent cure for diabetes. I always wanted to live in a lifetime where there is a cure for diabetes, for myself and my family. Now, I think that I may have a chance to be a part of finding the cure and that just excites me even more than having the cure itself.  
What do you work on at Truveta? 
I started working on the data pipeline team, working on integration with our healthcare partners. Now, I'm focusing more on security related areas, specifically on digital watermarking. That is, protecting Truveta's exported data from unauthorized use.  
What most impresses you about the product?   
I like that you have access to specific data for patients with diabetes. Patients can now be classified with so many more details which leads to more accurate diagnoses. Our search engine allows you to go as granular as you like and can help physicians and researchers explore areas that had been unknown to them so far. It's quite amazing.  
When did you first hear about diabetes?  
Diabetes is in my immediate family, it's genetic, inherited. It's something my family was already looking out for. It makes Truveta's vision very personal. Anyone can relate to this, but you can imagine how much difference you could make, not only if there were a complete cure, but even if there were a significant advancement.   
Diabetes is something you think of every hour of every day. Not only if you're eating or drinking something, even if you're going for a walk, you think, "This is going to take me about an hour, do I have enough meds with me?" Only people who deal with it can understand the impact of it and what would benefit them.  
When were you first diagnosed?  
I was 18. I knew there was such a thing as diabetes, but I didn't quite understand or even care about it at that time. When I realized that I actually had diabetes, it was already too late. I had to be hospitalized for one night. That was the time that it hit me, and I realized that it is a serious condition and cannot be ignored.  
How did you adjust? 
It initially was a shock. At first, you try to say, "No, no this isn't happening." In the beginning, I was actually too careful and had everything under control. But after some time, it becomes difficult to sustain. It becomes harder. At one point, you must keep reminding yourself. Even with all these new advancements in recent years, such as wearable devices, it's still very hard to manage. 
Do you feel as if the view of diabetes in the public has changed? 
Yes, and I think part of the reason is diabetes is just becoming more common. Years ago, I wasn't trying to hide it, but I wasn't comfortable with it either. I'm obviously more comfortable with it now and that's why I'm able to talk about it. It's not something that you did wrong, but I remember I didn't want to talk about it with any of my friends, I would take my pills in private. I know people who were also diagnosed who did the same thing.  
What do you want people to know about diabetes?  
It's okay to talk about it. I'm wearing devices, so I know even kids are curious, and ask what it is, how does it work, etc. I think having those conversations helps.  
Do you have any tips for anyone who was just diagnosed? 
I think the most important thing is people have to know that it is serious. Do not deny it and take it seriously. You should not be intimidated by that, and you CAN and should take ownership of your health and not let diabetes win!  
— 
How Truveta can impact future research 
In our recent analytics whitepaper, we used diabetes as an example. Let's say a researcher is looking to study macular degeneration in patients diagnosed with diabetes. We selected the definition for diabetes from the Truveta Library and pasted it in the Population Editor, giving us a population of 4.5 million patients with diabetes in just a few seconds. We then continued to refine that population in Truveta Prose, to patients with diabetes who had also been diagnosed with macular degeneration within 5 years of their diabetes diagnosis. This led us to a population of over 90,000 patients. For more information on our process and what researchers found, download our free whitepaper.