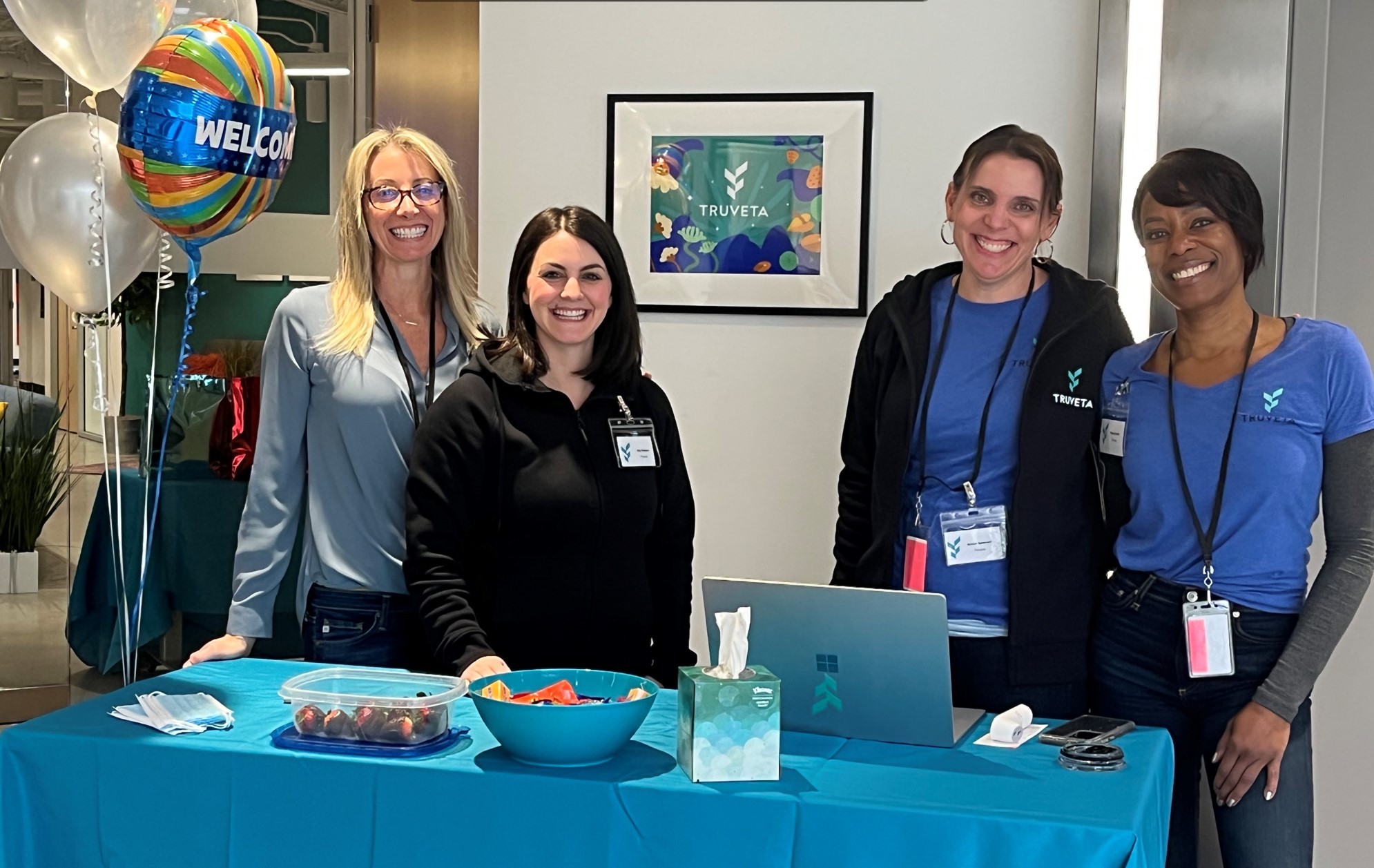 Welcome to our office! We'd love to show you around.
Truveta is the world's first health system-led data platform, inspired by our vision of saving lives with data. Our values – to focus on our purpose, earn trust, contribute for impact, be curious, and embrace freedom with responsibility – reflect this vision every day.
Many of our local employees work in our beautiful HQ in Bellevue, Washington, where we host our employees, board members and guests from around the world for planning weeks, office antics, and special events we celebrate together like Diwali, Lunar New Year and Nowruz. As our COO, Lisa Gurry says, "We spent a lot of time looking for the perfect space for Truvetans to call home."
Office Life
From the open office plan to a custom mural design by our own Marisa Ling, and lots of snacks, aspects of our office were designed by and with input from our own employees. The conference rooms are named after a wide range of innovators in science and medicine across centuries and nations of origin, all nominated by Truvetans. We've also invested in technology so all employees can feel connected to work every day, no matter where they live.
Truveta partners with over 20 health systems to represent the full diversity of our country across age, geography, race, ethnicity, and gender. Truveta aims to support researchers to find cures faster, empower every clinician to be an expert, and help each person make the most informed decisions about their care.
Join Us
Curious about the company? We're growing every day and we'd love for you to join us. Visit our careers page to learn more about the open positions.