The COVID-19 global pandemic illustrates so clearly there is more information, yet less knowledge and insights than ever before. Healthcare providers and researchers need better data and faster answers to address the most challenging issues in patient care – not just for this pandemic, but for all health conditions which we each face. We feel this urgency deeply and with the goal of accelerating progress on our vision of Saving Lives with Data, we are pleased to announce a new strategic partnership with Microsoft.
Microsoft will help us scale the Truveta platform globally, introduce new customers to Truveta, and help grow our learning community. Microsoft is also making a strategic investment in Truveta to accelerate how quickly the world can benefit from our platform's insights.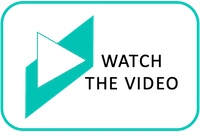 Building an Unprecedented Data Platform on Azure
Truveta is building an unprecedented data platform, currently representing more than 15% of all clinical care in the US. Clinical data from our health provider members represents the full diversity of our country across age, geography, race, ethnicity, and gender. Data accessible within the platform includes medical records, images, and genomics. Importantly, data is refreshed daily and continuously flowing, providing researchers with an unprecedented opportunity to learn about our nation's health every day.
This platform requires a secure and compliant foundation. Because health data is the most precious of data, we need the world's most trustworthy cloud infrastructure. Microsoft Azure provides us this foundation. Breaking down the silos of inaccessible and fragmented health data, Truveta will leverage Azure and AI to provide insights from billions of de-identified datapoints. This will enable researchers to find cures faster, empower every clinician to be an expert and help families make the most informed decisions about their care.
Creating a Learning Community for Health
The COVID-19 pandemic illustrated how hard it was for researchers to work together and share their de-identified data and insights. These challenges inspired Truveta's learning community, where researchers can easily build on each other's work, readily share their data-driven questions and answers, and ultimately speed their time to insight. Microsoft will help us expand this learning community globally to study the diversity of our planet and efficiently share health knowledge with everyone. With more data from more members, more diseases and more drugs can be studied in more precise situations – with data that is representative of our world's demographics and socioeconomic diversity.
Becoming Part of the Microsoft Cloud for Healthcare
Microsoft will be integrating the Truveta platform into its Microsoft Cloud for Healthcare. Microsoft Cloud for Healthcare makes it easier for health providers to improve the patient experience, coordinate care, and drive operational efficiency. Becoming part of the Microsoft Cloud for Healthcare will strengthen Microsoft's offerings for healthcare and help Truveta reach new customers. Microsoft has no rights to the Truveta data, but we will make it seamless to access through the Microsoft tools.
The pandemic has accelerated the transformation of the healthcare industry and created a moral imperative to advance our work rapidly. Together with our health provider members and Microsoft, we're working to tackle the world's biggest healthcare challenges to use clinical data to accelerate saving lives and advancing health equity around the globe. We're grateful to our partners for their support to accelerate how quickly the world can benefit from Truveta's insights. We look forward to sharing more soon.
– Terry