Last week, I joined a few of my fellow Truvetans, including our CEO Terry Myerson, pictured above, at the Precision Medicine World Conference in Santa Clara, CA for a few days of meetings, sessions, and great discussions.
I personally find it so valuable to connect with others in the industry at these events. I love meeting customers — some existing and some future. I also enjoyed several talks focused on turning the promise of precision medicine into standard of care. The passion for transforming patient outcomes is inspiring and something we hold dear at Truveta as our mission is saving lives with data.  
This year, a few themes from the event stood out to me:  
Covid changed everything, but especially at the FDA, from safety to post-market pharmacovigilance studies to accelerating clinical trials. RWD can be transformative to help better understand diseases.

 

It seems everywhere I turned, companies are looking for high-quality data and how to make sense of the data that is out there. It's no wonder

—

there are so many over-inflated claims about data available, systems that don't work together, and "solutions" that seem to require great effort to make data useful for analysis.

 

The hunger for unstructured data is immense and empowering researchers with insights and intelligence from notes, images, and genomics is the magic everyone is looking for. 

 

Timely data is necessary to deliver the real-time insights precision medicine will require. If your data isn't updated daily, you're missing out.

 
I was struck by how well Truveta can serve all these needs – today. 
Offering the most timely, complete, and highest quality data on US health, Truveta Studio is the first health data and analytics solution studying patient care and outcomes to represent Americans from all 50 states.  
An integrated solution, it combines data and analytics to accelerate learning in real time. Truveta Studio is the first solution to make massive streams of daily clinical data useful for analytics through the integration of AI-powered natural language processing and de-identification.  
Data from these 27 health system members is normalized, de-identified, and made available for research daily in Truveta Studio, enabling researchers to discover insights on yesterday's care, today. The breadth of Truveta's data is matched by unparalleled depth, including medical records with full diagnoses, vital signs, lab tests, clinical notes, and images.  
Truveta data is linked across providers and with daily mortality data and comprehensive social drivers of health data from LexisNexis. Insurance claims fill in the patient journey when medical records are unavailable. The result is a complete, de-identified longitudinal journey for each patient.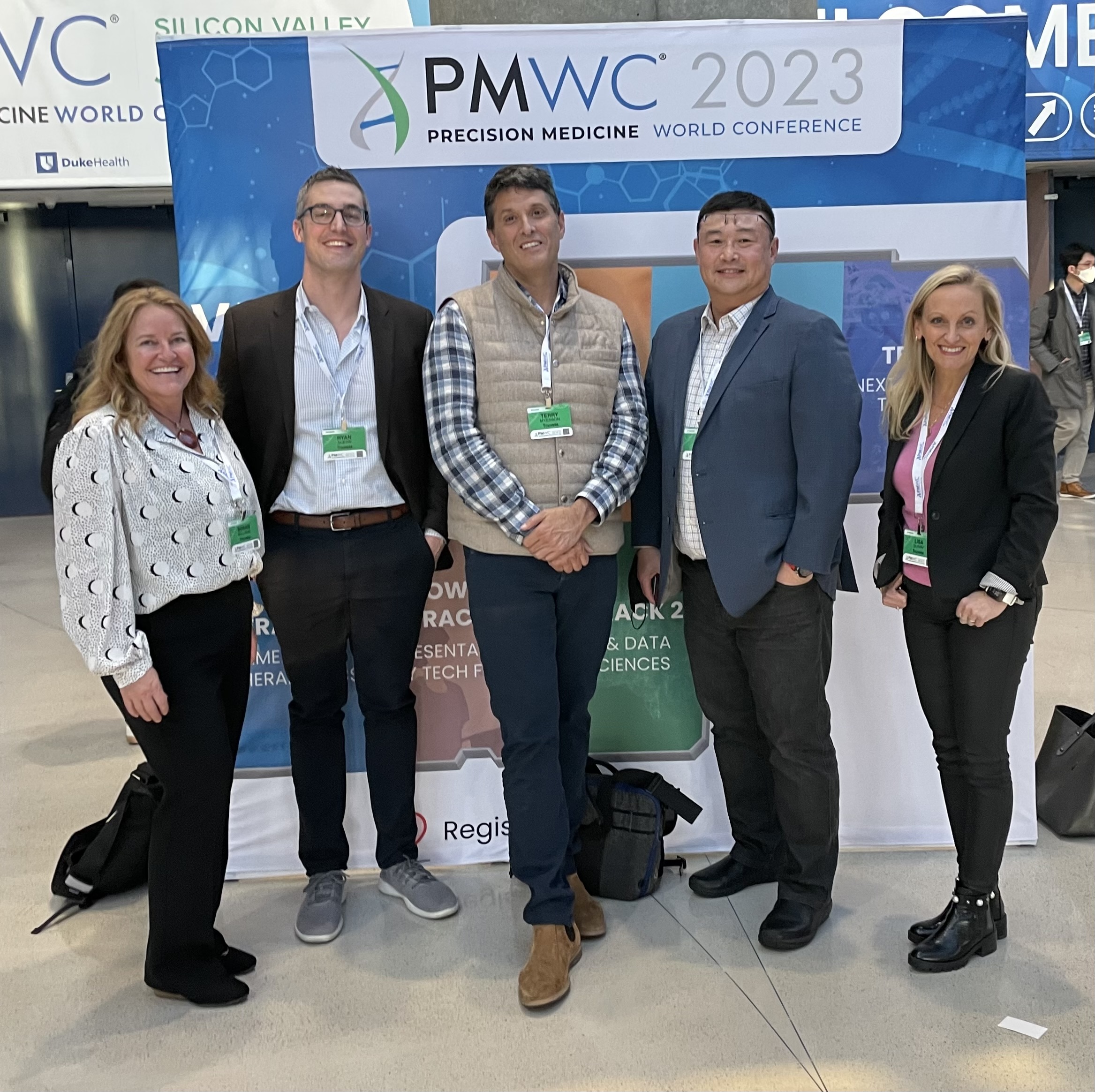 Susan Williams, Dr. Ryan Ahern, Terry Myerson, Dr. Frederick Lee, and Lisa Gurry.
From our earliest days as a company, Truveta Research was turning around insights on COVID-19 rapidly, compared to other research taking many months. We've continued this work sharing reports on COVID breakthrough cases by co-morbidity, understanding infection incidents of heart inflammation in hospitalized patients, sharing early insights on vaccinations and COVID waves, exploring connections between COVID infections, long COVID and mental health, and much more.  
Truveta is used today by health systems to study patient care, and life science organizations to study the safety and efficacy of their products, and it was a joy to talk with several of our customers and members at this event. One of my favorite meetings was our last meeting, which ran an hour long before we hustled to the airport. Seeing the first reaction to Truveta Studio from an esteemed researcher from a highly respected academic medical center was so much fun. It was a reminder that we're truly building something special.  
We welcome you to join us.