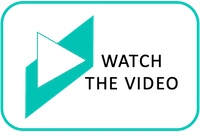 Truveta is a collective of US health systems with a shared vision of saving lives with data.
Today we are excited to welcome four new health system members to Truveta – WellSpan Health, Centura Health, MetroHealth, and Virtua Health. Together, these new members provide care to patients across Pennsylvania, Colorado, Kansas, Ohio, and New Jersey respectively. Truveta now has 24 members who provide patient care in over 20,000 clinics and 700 hospitals across 43 states. De-identified data from this care is provided to Truveta daily, enabling Truveta to provide the most complete, timely and highest quality data on US health.
Learning together
Today, health data is inaccessible, fragmented, and unstructured, which challenges researchers, doctors, and patients to learn from data collected as part of patient care.
Truveta brings together unprecedented health data and analytics for researchers to advance patient care, monitor safety events, and study comparative effectiveness of any drug or device. Data is complete, with full patient medical records linked across health systems and augmented with SDOH, mortality, and claims data. With more than 65 million unique patient journeys today and growing daily, Truveta's data is representative, enabling studies as diverse as our country, while carefully protecting patient privacy.
Improving patient care
Our Truveta membership and our entire team are thrilled to welcome these new health systems to Truveta. Together, we will improve patient care with data-driven insights. And our members will diversify revenue to accelerate their community mission and operate more efficiently.
Working together, we will empower researchers to find cures faster, enable every clinician to be an expert, and help families make the most informed decision about their care.
The world needs answers faster. Together with these 24 health systems, we will help.
— Terry