It's only September, but COVID-19 and respiratory syncytial virus (RSV) cases are already rising. The latest Truveta Research monitoring report shows that for people over 65, COVID continues to be the most prevalent respiratory virus associated with hospitalizations. During August we saw an 80.4% increase in the rate of hospitalizations for people over 65 compared to July.
Today, two physicians share their perspectives on how to keep you and your family safe this fall and winter respiratory virus season – Nick Stucky, MD, PhD, vice president of research at Truveta and practicing infectious diseases physician at Providence Portland Medical Center, and Sarah Stewart, MD, senior clinical informaticist at Truveta and practicing pediatrician at Allegro Pediatrics. We asked them some of the most common questions they get asked and how they counsel their patients.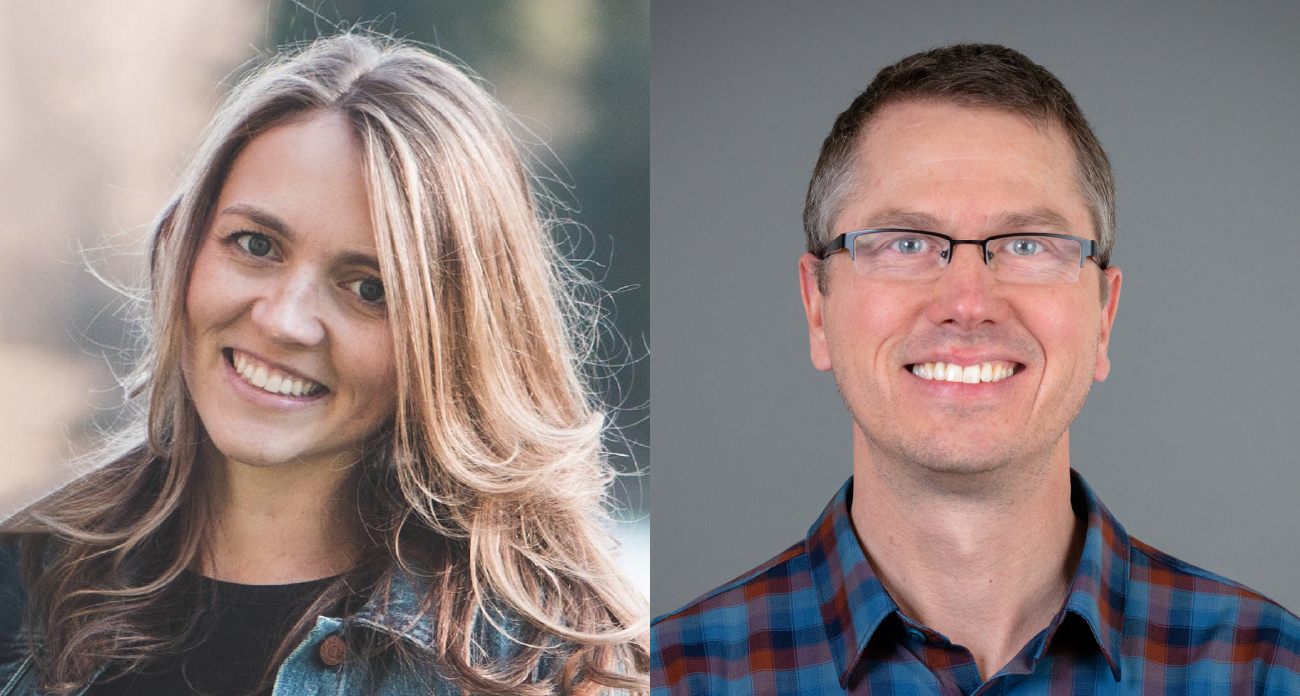 Protecting yourself against COVID
Early reports of the latest COVID variants started in late July 2023, with the FL.1.5.1 variant (also known as Eris) currently the most predominant in the US and the emergence of the latest variant called BA.2.86 (also known as Pirola) making headlines due to its high number of mutations. As the uptick in infections and hospitalizations has increased, renewed questions about masking, disease severity, and the latest booster this fall have emerged.
Q: With the latest increase in COVID infections, is the new variant – referred to as the Eris variant – more dangerous or contagious than previous COVID strains?
Dr. Stucky: There haven't been any reports of increased disease severity attributed to the Eris variant, but it is expected to be better able to escape our immune system responses, which is likely the reason it has spread to become the predominant strain.
Q: How can you best protect yourself from the latest COVID variants?
Dr. Stucky: Thankfully, we have much better tools and understanding than we did previously. We can mask thoughtfully, gather outside or in well-ventilated spaces when able, and get the updated booster vaccine that it is available now. The FDA has approved the new COVID vaccine, and the CDC is recommending that everyone over 6 months of age receive the booster this fall.
Q: Should you be masking again? If so, where and when should you be masking?
Dr. Stucky: Masks are an effective tool for protection against infection and will continue to be effective in protection against COVID. One big consideration is where you should be masking. I recommend masking in crowded spaces where ventilation is poor. This can mean social gatherings, during travel, waiting rooms, and stores. Regarding when to mask, you should consider whether you are at risk of exposing others in your community or household, especially the young and old and other vulnerable populations who may not be able to fight an infection as well as most.
Q: Do boosters protect against the Eris variant?
Dr. Stucky: The most recent bivalent booster was designed to target two subvariants of Omicron, but based on information about the location of the mutations present in the Eris variant and testing in the lab, there is a moderate risk of immune escape. That said, the updated boosters coming this fall were designed to protect against a genetically similar variant and therefore should be quite effective against Eris.
New RSV vaccines and treatments
RSV is another common respiratory virus, but this fall, there are new vaccines available for pregnant women to provide newborns immunity when they are born and to help to protect adults over age 60. There's also a new preventive antibody for infants 8 months and younger. More on the timely Truveta Data available to monitor RSV trends here.
Q: For the first time the most vulnerable populations will have options to protect themselves from RSV, how does that feel as a physician that has seen the toll of RSV?
Dr. Stucky: As physicians, we're always aware of disease, and when that's coupled with the challenge of not being able to protect our patients – especially the most vulnerable – it leaves us feeling frustrated and helpless. So, there is a huge sense of relief among physicians knowing that we now have new tools to fight RSV infections this fall. Vaccinations are one of the most effective methods to fight infections in our communities, so this really is an empowering moment for patients and physicians.
Dr. Stewart: As a pediatrician and a mom, I have seen the range of effects of RSV from annoying runny noses and sleepless nights with your infant to devastating hospitalizations for bronchiolitis and respiratory failure. As pediatricians, up to this point our best defense was sharing best practices with our patients and their families to reduce the risk of RSV with handwashing, avoiding visits from sick relatives, limiting older sibling kisses to the face when sick, but despite the best efforts of families, 1-3% of infants in the United States are hospitalized every year from RSV. This is why I am so incredibly excited about the new RSV preventive antibody treatment coming out this fall! The medication, Nirsevimab, is a long-acting monoclonal antibody that is given as an injection to infants 8 months and younger. While vaccines teach your body to make antibodies against antigens like RSV, this monoclonal antibody delivers them already made. In clinical trials, Nirsevimab was shown to decrease the risk of RSV cases requiring doctor's visits and hospitalizations by 75%.
Q: Is there any data available yet regarding either vaccine uptake or general feelings about an RSV vaccine?
Dr. Stucky: The RSV vaccine has only just started to be administered that we're only just starting to see those data flow in from our member health systems, so we'll have to keep you posted as more people visit their doctors over the coming months. We saw a large increase in RSV infections last fall, so having a vaccine in place to help the most vulnerable – the very young and those over age 60 – is a relief for many physicians and patients. Vaccinations are one of the most effective methods to fight infections in our communities.
Dr. Stewart: I've had quite a few parents reach out to me with questions about when they can access the RSV vaccine or monoclonal antibody treatment for their families or children, after catching wind of it in the news. It's clear that parents are excited about the prospect of protecting their little ones, whether it's through vaccination in late pregnancy or through the use of monoclonal antibody therapy.
Truveta Research will continue to publish the regularly updated respiratory virus monitoring report through the spring, helping to keep researchers, physicians, and the general public informed on the latest trends.