The Truveta Platform enables researchers to find cures faster, offering unprecedented access to real-world data on how any drug or device is currently being used every day across the US.
Unprecedented clinical data
Data is representative, complete, and actionable. More than 20 leading health systems deliver daily updated data as diverse as the U.S., with more than 50 million patient journeys (and growing).
Full patient medical records are linked across health systems (including full diagnoses, vital signs, lab tests, clinical notes, and images) and augmented with SDOH, mortality data, and medical claims. Data is de-identified and normalized with advanced AI for easy and effective analysis, searchable with real medical expressions.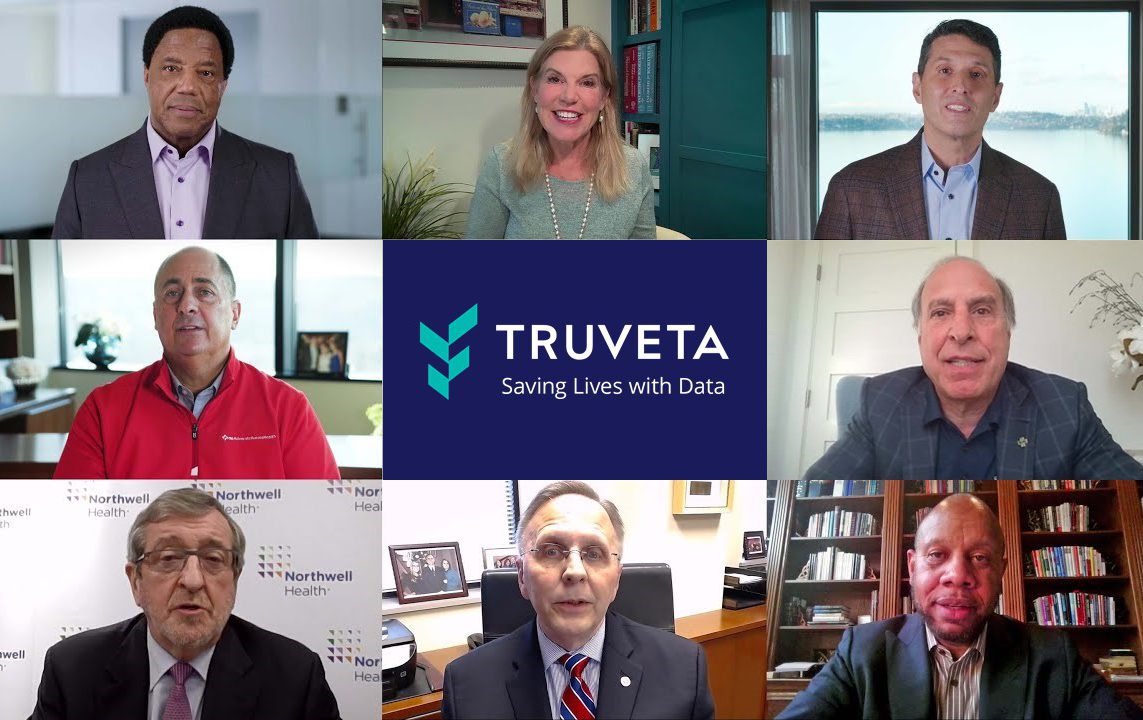 Connecting life science and healthcare researchers for a learning community
Truveta uniquely connects life science and healthcare researchers to innovate collaboratively, speed time to insights, and earn trust through transparency and reproducibility of research. Researchers can discover and build knowledge together across internal teams and external parties.
A leader in data quality, Truveta delivers transparency of data source and origin, with ease of reproducibility of studies.
Continuous value for ongoing innovation
Truveta provides the best value in RWD with enterprise access, unlimited users, and an end-to-end solution. Organizations achieve significant cost efficiencies with a one-time subscription for unlimited platform access. Researchers benefit from unlimited projects, as disease area subscriptions enable access to real-time data updates.
Truveta's end-to-end solution includes AI-enabled data normalization with innovative natural language processing, de-identification, patient cohort building, data extraction, row-level data analysis, and customized dashboards.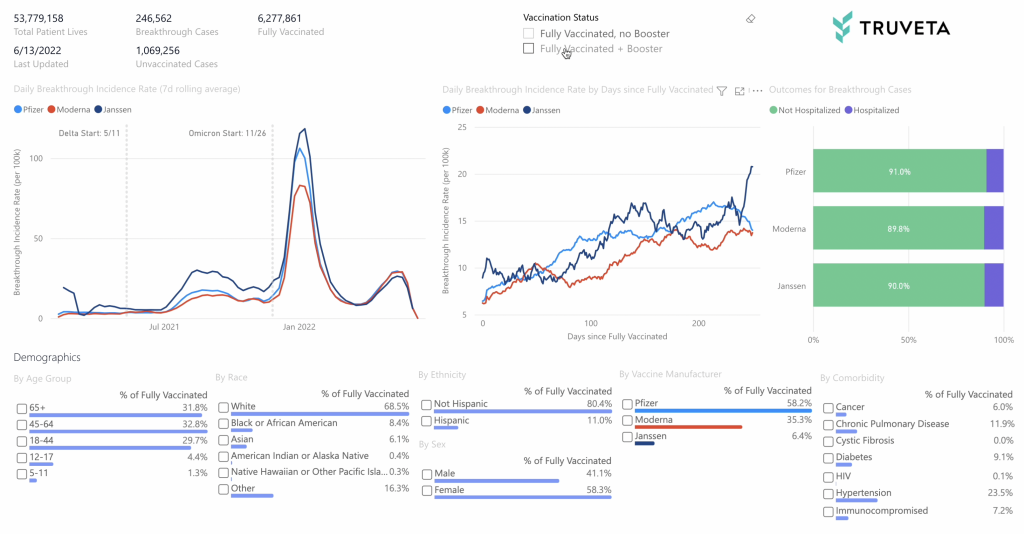 Life science customers can:
Monitor safety and comparative effectiveness
Fully customizable dashboards or robust analytic tools with daily refreshed data track usage, outcomes, and adverse events across the US – of any drug, device, or disease – to inform public health and regulatory reporting.
Inform label expansion efforts to reach new patients
Safety and effectiveness data is available on both on-label and off-label use of therapies – to inform market research and label expansion efforts.
Explore patient journeys to prioritize R&D
With API and Jupyter notebook access to the de-identified row-level data and the ability to query on complex time dimensions, new clinical questions can be asked and answered.
Inform clinical trial design, select clinical trial sites, and enable patient recruitment for equitable trials
Truveta sites of care represent the full diversity of the country. Truveta can help select clinical trial sites for more equitable representation.
Want to learn more about how any drug or device is being used every day?
Learn more about our approach