This month we feature Michael Simonov, MD and the head of Clinical Informatics at Truveta. When we sat down with Michael, we learned three key things have focused his career to date – a desire to keep learning, the incredible power of data, and most importantly, a focus on people and community.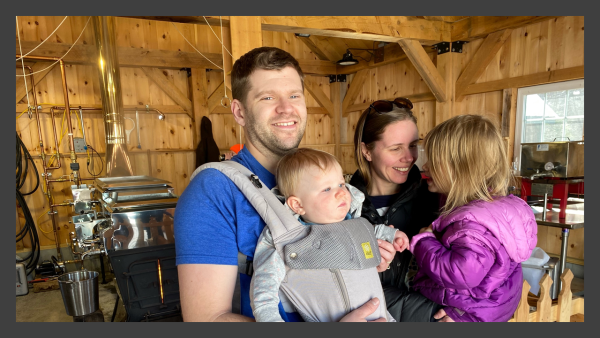 Just keep learning
Born in Russia, Michael moved to Michigan when he was just 2.5 years old. He received his undergraduate degree in Mathematics at the University of Michigan where he developed a passion for applying math concepts and tools to healthcare settings. He attended the University of Michigan for medical school where he continued to find ways to use his mathematical background.
While in medical school, Michael turned his interest in math, technology, and science into an online education company (M Prep) devoted to providing broader access to high-quality MCAT study resources.
Michael received training in internal medicine at the Yale School of Medicine, where he discovered the world of clinical informatics and the possibilities of blending his passion for science and technology with patient care. He received further training by completing a clinical informatics fellowship where he focused on using electronic health record data, machine learning, and data science to improve clinical outcomes and speed research insights across the University.
Michael was pursuing a career in academic medicine, but his plans shifted when he heard about Truveta. Michael was deeply inspired by the company's vision of saving lives with data, the incredible depth of health system engagement, and the passionate leadership team. Knowing full-well that this was a major career pivot (while also preparing for another important milestone – the birth of his second daughter), he accepted his role at Truveta. He felt compelled to join this growing team to contribute, collaborate, and continue learning.
But Truveta isn't the only place where Michael focuses on learning. With two young daughters (aged 2.5 years and 10 months), he's learning something new as a parent every day. He is also self-proclaimed as one of the top chefs of mediocre ethnic food in New England, a feat his wife has come to tolerate. 😊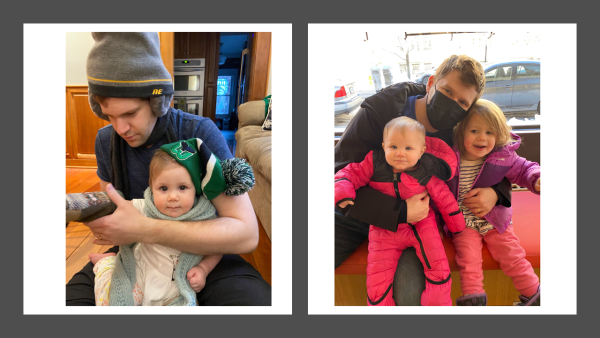 Data, data, and more data
After his clinical informatics fellowship, Michael joined the faculty at Yale University and Yale New Haven Health System where he served as the medical information officer for Research and director for Informatics at the Clinical and Translational Research Accelerator. In these roles he began to truly appreciate the power of electronic health record data to improve the lives of patients, but there were significant barriers to harnessing this power at scale. Much like a precious ore, healthcare data must be 'mined' – in other words, carefully de-identified, cleaned, and analyzed to derive true meaning (the ore metaphor is unapologetically stolen from fellow Truveta clinical informaticist Mike Wang who has a talent for great analogies). Michael grappled with the challenges of fostering research with broad access to data, while balancing patient privacy and institutional priorities. He knew there must be a way to give researchers and clinicians access to data and insights in a safe and effective way.
His biggest learning: clinical data is enormously siloed, limiting the speed with which researchers can discover novel research insights. Michael was particularly struck by the profound lack of data early in the COVID-19 pandemic, often witnessing colleagues relying on social media to share experiences and learn from case reports. There had to be a better way.
Working with the Truveta engineering team and his fellow clinical informaticists, Michael has worked to populate the Truveta platform with clinical content that can be used by researchers to expedite the research life cycle. He provides expertise as a subject matter expert ensuring the quality and usability of the data for research.
Michael is also incredibly motivated to support health equity and health disparities research. He works alongside the other Truveta clinical informaticists to guide the thoughtful ingestion of health record data and social determinants of health data that can then be used by researchers. His curiosity initially stemmed from a colleague at Yale presenting about the failure of large electronic health records to include multi-racial patients, instead assigning a single race to a given patient. Michael takes these and other lessons learned during his academic career into his contributions to Truveta's mission to address health equity.
At the end of the day, it's the people
Ultimately, for Michael, it's always been about the people. Having the opportunity to sit down and speak with patients, hear their stories, and learn from their life experiences — and collaboratively work with them to develop a care plan — were the real reasons why he became a doctor and why he continues to practice today.
The people are also a big reason why he came to Truveta. He joined a group of like-minded clinical informaticists and the broader network of informaticists at Truveta's healthcare system partners.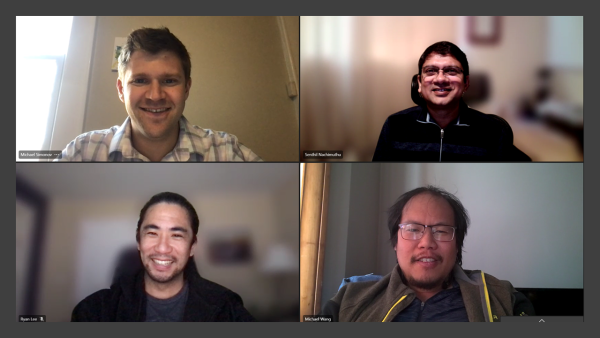 Michael was recently recognized by Modern Healthcare as one of the 2022 Top 25 Emerging Leaders. But when you ask him about the award, he quickly reminds you that it's an award that represents the entire clinical informatics team at Truveta. He's humbled daily by his peers, inspired by the team's ability to collaborate, be curious, and learn from each other's deep experience and expertise. Realizing the company's vision of saving lives with data takes a village.