I will never forget when I first wrote the words Hello from Truveta. I was the first employee of a new startup imagined by several innovative healthcare leaders who believed that by working together we could achieve a compelling vision: Saving Lives with Data.
What started with four health systems grew rapidly. In just a few months, I was humbled to share that 14 innovative health providers united to form Truveta. The seeds of Truveta were planted. The Truveta platform will help researchers find cures faster, empower every clinician to be an expert, and help families know they are receiving the best care for their condition. From my first days as the solo Truvetan now to 100 employees and growing, I am inspired by the commitment from our health provider members and again humbled to share more news.
Today, we're sharing that three leading health providers – Baylor Scott & White Health, MedStar Health and Texas Health Resources – have joined Truveta. Together, these new providers represent thousands of sites of care and tens of thousands of caregivers, contributing diverse data to the Truveta platform. Truveta now has 17 health provider members representing more than 15% of all U.S. patient care.
Our health providers aren't just members – they are builders, researchers, and governors – helping us create Truveta. Leaders from this community provide the ongoing governance of Truveta, holding us to the highest standards of ethics, privacy, security, and data quality. Our members' data commitment, clinical expertise, and nearly $100 million in strategic capital, will help us achieve our vision of Saving Lives with Data.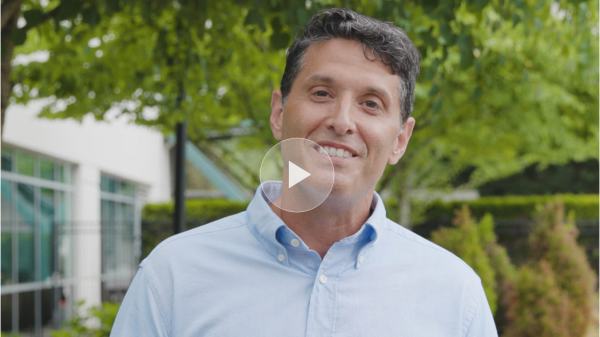 Growing our Members to Accelerate Patient Care
Our vision for Truveta is only possible with an unprecedented data platform and learning community aligned to accelerate patient care. We are building the world's largest clinical data platform, using billions of de-identified clinical data points to uncover insights with a single search. The Truveta platform will enable the health community to learn rapidly from each other from exabytes of de-identified data, turning data into knowledge near real-time, all while carefully protecting patient privacy and data security. We are so passionate about the potential to help improve patient care, accelerate treatments during pandemics like COVID-19, and help families with rare diseases on their diagnostic journey.
Increasing Representation to Advance Health Equity
By growing our data representation with additional members, we will also enable statistically significant research including the full diversity of our country across geography, race, ethnicity, gender identification, language, and other socioeconomic dimensions. We are pleased our new members increase patient data representation of Black and Hispanic patients from health systems operating in Texas, Maryland, Virginia and Washington, D.C.
We welcome new health systems to join us, growing our ability to research any disease, drug, or device with an at-scale, deidentified dataset that is reflective of the ethnic, socio-economic, and geographic diversity of the nation.
Nearly $100 Million in Series A Funding to Build Truveta
With nearly $100 million invested in Truveta, we are excited to have the resources needed to accelerate our vision. We are intentionally building Truveta with partners that are deeply invested in our vision and collective success.
Their investment is enabling us to build the infrastructure and cloud computing resources required to support over 15% of US clinical data—and to hire an amazing team. Our team has grown quickly to over 100 talented people inspired by our mission. Our team is multi-disciplinary including computer scientists, data engineers, physician scientists, clinical informaticists, designers, data-visual researchers, biostatisticians, and public policy experts. We are investing in building a great company, with excellent benefits. If interested, our current career openings are here. Join us!
Humbly yours,
— Terry