I can't imagine our country without the FDA continuously assessing the safety and efficacy of medical products, or our government without the CDC monitoring and guiding public health choices. And yet, we all saw during the pandemic that there is a clear opportunity for improvement in modernizing our data systems.  
Current public health leaders are outspoken on the need for broad transformation, including FDA Commissioner Robert Califf's detailed proposal and declaration – "Now is the time to fix the evidence generation system". In his paper, he highlights the enormous advancements from biomedical science, contrasted with significantly lagging health outcomes. The sad reality is that we are living in a world where the average gap between clinical research and patient care is 17 years. It's clear we need a much faster learning system, with better access to trusted data, more transparency, and broadly available research to learn more.  
Meanwhile, outgoing CDC Director Dr. Rochelle Walensky has not only called for additional funding to improve data reporting, but led a full reorganization of the agency to be more nimble and accountable to the American public. This included the establishment of the Center for Forecasting and Outbreak Analysis (CFA), which by design "must work with private industry partners to bring to bear the data and analytics capabilities used in the private sector." 
As I follow these leaders and read their writings, it's clear they are seeking new data  to achieve their missions.  We can make their vision a reality in 2023.  Through public-private partnerships we can be ready for the next pandemic tomorrow.  
Unlocking innovation with public-private partnerships 
I grew up in FL watching NASA launch the space shuttle in the 1980s. And then NASA innovation stalled.  I recently read about SpaceX launching astronauts. NASA's budget has tripled since I was watching space shuttle launches as a kid, but I don't believe we would have today's space innovation if we had simply added billions of new government funding. Public-private partnership unlocked today's space innovation. 
When I was leading Windows at Microsoft, I worked with governments around the world who wanted the most secure computing environment possible. They often started with, "we need to build our own system to have the control we need."  They would provide large budgets to domestic teams to build their own operating systems, before we found ways to partner on the controls they needed to be secure with Windows. I saw firsthand how public-private partnership advanced the productivity and security of nations around the world, including our own. 
The data we need 
Out of the pandemic, our country's healthcare leadership built a solution that the FDA and CDC can leverage today for quality data and quick response. After watching hundreds of thousands of Americans die during the pandemic without great data on how to treat them, health system leaders took action. In an unprecedented collaboration between the non-profit and for-profit sectors of our healthcare industry, together they created Truveta. This growing collective of more than 30 US health systems combines deidentified data representative of our country's full diversity – spanning age, race, sex, gender, and geography. It enables research on any condition, drug, medical device, or public health emergency. And the data is updated and available for research every day.  
Consider how things could be different tomorrow…. 
The inefficient data systems the CDC currently relies upon were on display at a meeting early this year of the FDA's Vaccines and Related Biological Products Advisory Committee. After previously announcing that it saw a signal in opaque data sourced from Kaiser Permanente that older people who received the Pfizer Covid vaccine were more likely to have an ischemic stroke shortly after receiving the vaccine, causing broad headlines of "Pfizer Vaccine Stroke Risk" — the CDC backpedaled at this meeting. Upon closer inspection of the data, the signal could not be found. Over a two-week period, the news cycle drove significantly more vaccine hesitancy and lost more trust in our public health institutions.  
Meanwhile, a simple query of Truveta Data showed there was no signal from the beginning. This analysis was done in a matter of hours and can be monitored daily. A transparent, real-time response, grounded in data representative of Americans.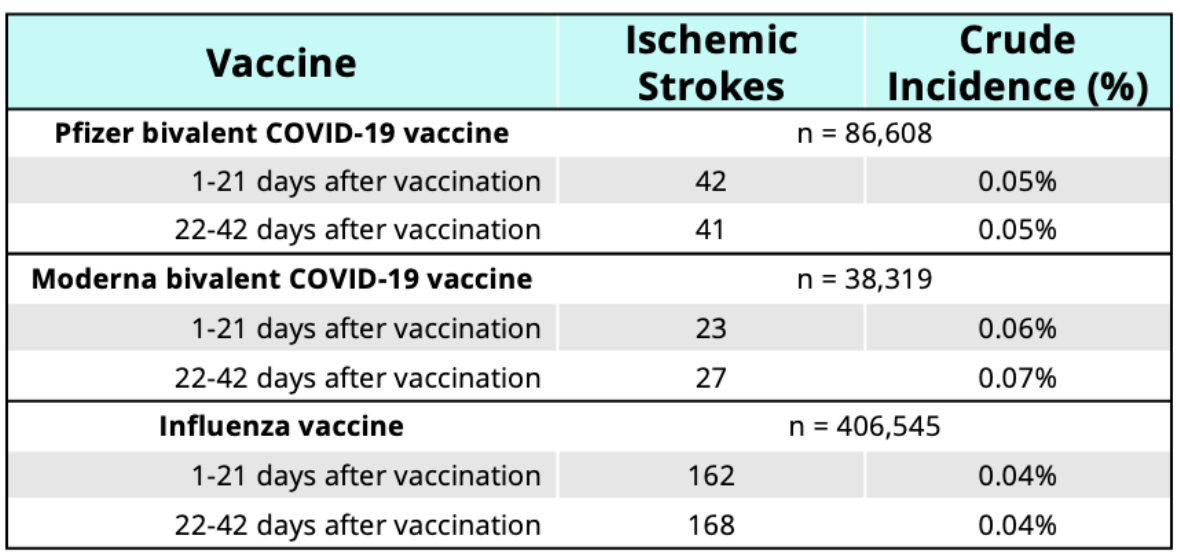 I look forward to the day when our national health institutions no longer rely upon opaque, slow, and unrepresentative data. We have evolved beyond "incompatible databases" and "time-consuming, politically sensitive negotiations for individual data-use agreements with each state and public entity." Just as public-private partnerships have invigorated travel to outer space, the same approach should be core to our public health solution, and I look forward to Truveta contributing.  
— Terry