Meet the Truveta Research team: a practicing infectious disease doctor with a PhD in pharmacology, a biostatistician and mathematical epidemiologist with a PhD in epidemiology, a data scientist with a PhD in evolutionary biology, an interactive data visualization expert with a PhD in computer science, and a data scientist with a master's degree in mechanical engineering.
The Truveta Research team works with the vast volume of data in the Truveta Platform to ask and answer critical clinical research questions, surface insights, conduct research studies, and partner with health system members and customers to realize our vision of saving lives with data. The team also works directly with the Truveta product and engineering teams to inform the design and feature development of the Truveta Platform.
In November 2021, the team shared Truveta's first COVID-19 insights, which highlighted new insights on the association between COVID-19 breakthrough infections and hospitalizations in people with high-risk conditions. You can read more in the clinical study, which was later validated by a CDC study later published in January 2022. The team has also shared insights that compared hospitalization rates between the Delta and Omicron COVID-19 variants, as well as COVID-19 vaccination trends. There's plenty more to come.
Here's the team behind these studies and insights, and they're growing! If you're interested in a role in Research at Truveta, check out the open Director of Epidemiology position.

Ben Althouse, PhD, ScM
Ben is the Director of Applied Science on the Truveta Research team where he leads the development and execution of various clinical research studies.
By the CV: After earning dual undergraduate degrees in math and biochemistry at the University of Washington, he earned a master's degree in biostatistics then a PhD in epidemiology at Johns Hopkins Bloomberg School of Public Health. While earning his PhD, he received a National Science Foundation (NSF) graduate research fellowship to study mosquito-borne viruses with a focus on transmission in non-human primates in West Africa. Following a month at the Complex Systems Summer School at the Santa Fe Institute, he went on to earn an Omidyar Postdoctoral Fellowship research position at the Santa Fe Institute. From there, he returned to Seattle to serve as a principal research scientist at the Institute for Disease Modeling supported by Bill Gates. When he heard about Truveta, he jumped at the opportunity to do cutting-edge research with extremely detailed data and a great team at a company whose vision is saving lives with data, aligned closely to his passion to further public health.
What might surprise you: The son of doctors — a cardiologist and an internist — Ben's love of medicine, science, and interest in infectious diseases started at the young age of 10 when he read "The Hot Zone" about Ebola virus and its devastating effects on the human body. Slightly terrifying, he knew he wanted to pursue a career that focused on viruses and improving public health. During his undergraduate degree, he fell in love with calculus, which, combined with his passion for public health and medicine, led to a career in clinical research and complex mathematical disease modeling. He's taken that passion into his research projects at Truveta focused on COVID-19, potential interactions between multiple infecting viruses, and achieving health equity.
For fun: On the weekends, you can find Ben and his family camping somewhere in the Pacific Northwest or hosting family dance parties in the kitchen listening to his 3-year-old daughter sing "Let It Go." Ben also has been to Vietnam three times already and has a passion for learning how to cook various Vietnamese dishes.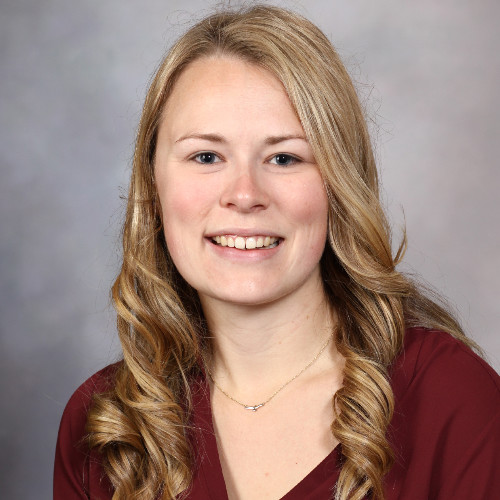 Brianna Goodwin, MS
Brianna is the Senior Research Data Analyst on the Truveta Research team and leads on the sharing of regular clinical insights from the Truveta Platform.
By the CV: After earning her undergraduate degree in mechanical engineering with a minor in exercise physiology from Oregon State University, Brianna went on to earn her master's degree in mechanical engineering from the University of Washington. While she was earning her master's degree, she worked at Seattle Children's Hospital focused on evaluating a clinical protocol using wearable sensor data. Once she completed her graduate degree, she moved to Rochester, MN to work for the Mayo Clinic where she continued to study data from wearables. In particular, she studied the kinematics of people with spinal cord injuries who use manual wheelchairs and the connection to shoulder pain and rotator cuff tendinopathy/tears. She then took her analytical skills to study health equity at Microsoft as a data scientist in Microsoft Research. It was then that the vision of Truveta – the idea of saving lives with data – captured Brianna's attention.
What might surprise you: During her senior year in high school, Brianna realized she wanted to apply her love of math and science to help people. While in graduate school, she and some of her fellow students founded a program called HuskyADAPT (Accessible Design and Play Technology), where Brianna served as the first student executive chair for the program. As part of the program, they taught students and community members how to adapt toys to make them more accessible for kids with disabilities. They also paired engineering and rehabilitation medicine students with people in the community who have disabilities to co-design solutions to common challenges facing them.
For fun: Brianna loves to spend time outside hiking, skiing, and backpacking, and she has a goal of visiting all 50 states (she's already been to 39!). Her two road trips to Utah have been two of her favorite trips. She's also getting married this summer!

Samuel Gratzl, PhD
Sam is the Data Visualization Researcher on the Truveta Research team where he focuses on visually representing vast amounts of data to help the team to explore and surface insights in clinical research studies.
By the CV: Following an undergraduate degree in computer science, Sam earned his master's degree in pervasive computing from Johannes Kepler University in Linz, Austria. He continued his studies there and earned a PhD in computer science with a focus on data visualization. As a part of his doctorate work, he earned a fellowship at Harvard University in the Pfister Lab and lectured at Hagenberg University of Applied Sciences and Salzburg University of Applied Sciences. Following his graduate studies, Sam founded a software company, served as an engineer and data visualization consultant, and continued his role as a researcher and lecturer at Johannes Kepler University and Monash University. At the beginning of the Coronavirus pandemic, Sam went on to work for Carnegie Mellon University as a research software engineer contractor and helped to develop the COVIDcast project to collect, publish, and visualize COVID-19 data. His passion for the impact of healthcare data to improve lives then brought him to Truveta.
What might surprise you: Sam earned the Promotio sub auspiciis Praesidentis rei publicae (translated from Latin to Doctoral graduation under the auspices of the Federal President), which is the highest distinction for academic achievements for a doctoral degree in Austria and is conferred by the President of Austria.
For fun: Outside of his work for Truveta, Sam has continued some coding projects and visualization libraries he started during his PhD program. Sam lives in New Jersey and enjoys spending time with his partner's family.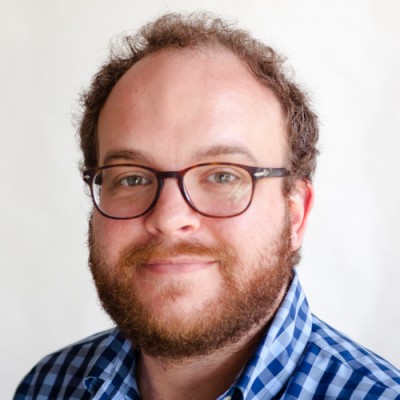 Peter Smits, PhD
Peter is the Senior Applied Scientist on the Truveta Research team where he leads the statistical modeling and analysis process. Together with Samuel Gratzl, they pioneered the process that makes the research within the Truveta Platform reproducible.
By the CV: After earning an undergraduate degree in ecology and evolutionary biology at the University of Washington, Peter used his Australian dual-citizenship to obtain a master's in science from Monash University in Melbourne, Australia in paleobiology. Peter went on to earn his PhD in evolutionary biology at the University of Chicago where he focused on understanding mammal and brachiopod extinction rates and related environmental factors. He then went on to work as a post-doctoral researcher at the University of California Berkeley where he studied how well extinction could be predicted, focusing on marine plankton life over the past 65 million years. From there, he transitioned from academia to technology, where he worked as a data scientist for Amazon. Truveta then caught his eye, and he joined because he found the company's vision of saving lives with data so inspiring. Using his learnings from his academic research career, Peter led the statistical analysis and code development for the first clinical paper published by Truveta.
What might surprise you: Peter is trained as a paleontologist. As an undergraduate, he studied small mammal fossils in the Cenozoic Era, then as a graduate student he studied tooth shape of carnivorous mammals. For his PhD, Peter then focused on understanding mammal extinction over the past 65 million years, and then brachiopod (a type of marine invertebrate) extinction rates during the Post-Cambrian Paleozoic Era (485 to 250 million years ago). While very different than the COVID-19 research he's currently doing, his paleontology background taught him was how to formulate great questions for research and solidified his love of statistics.
For fun: Peter's favorite past time is playing the 1979 version of the Dune board game with close friends, pandemic restrictions permitting. He finds the strategy required fun and invigorating, as it can take anywhere from one to six hours to play.

Nick Stucky, MD, PhD
Nick is the Vice President of Research at Truveta and a practicing infectious diseases physician and researcher at Providence Portland Medical Center.
By the CV: Nick is a graduate of the University of Kansas Medical Center, where he received both his Doctor of Medicine (MD) and PhD in pharmacology. As a PhD graduate student, he studied neuropharmacology related to both HIV and migraines. He also has a bachelor's degree from Yale and master's degree from the University of Washington in bioengineering. As a physician scientist, Nick has served as a clinical and postdoctoral research fellow in infectious diseases at the Oregon Health and Science University focused on tuberculosis and immunology. Nick was struck by Truveta's inspiring vision that real-time data could empower not only researchers, but physicians sitting in front of patients with insights that can immediately impact their care. Today, Nick splits his time seeing patients and leading the Clinical Research team at Truveta. You can read more about Nick in his recent blog.
What might surprise you: As an infectious disease physician and researcher at Providence, he's focused on anti-microbial resistance and developing strategies to address bacterial evolution. In the early stages of COVID-19, he also researched the potential for reusing N-95 masks (and yes – you can treat them effectively and reuse a few times, if necessary). He was also the author of the first clinical study at Truveta using the data within the Truveta Platform.
For fun: When he isn't treating patients at Providence Portland Medical Center, or studying data on the Truveta Platform, you can find Nick spending time outdoors with his family. They love taking trips to the forest, coast and even the nearby farms – berry and apple picking is a favorite activity.
To see the latest research and insights from the Truveta Research team, follow us on LinkedIn.