I first started thinking about our Truveta brand last summer. We weren't officially a company yet. I didn't even know if I would ultimately join the team. But after talking with CEO Terry Myerson for months, I was so inspired by the vision for Truveta and personally passionate about how much the world needs Truveta to exist.
This early work led to the belief that we should be transparent from the very beginning. So when we officially became a company in the fall, we were ready with a bare bones website announcing our existence and intentions. We intentionally rolled out an "un-brand" of black and gray with a desire to have some professionalism, but also hint that our "real" brand was yet to come.

Here we are now less than a year later and so much has changed. Our team has grown from a handful of us to over 100. Our members have grown from our first four to 17 leading health provider members – and growing. We are making rapid progress on building the Truveta platform. It's time for our official brand!
Our Inspiration
When we began creating the Truveta brand ID, we knew it was so important to create something visually beautiful to represent the products and services we are building. We wanted our brand to reflect who we are as a company, what we stand for, and what we ultimately want to mean to the world.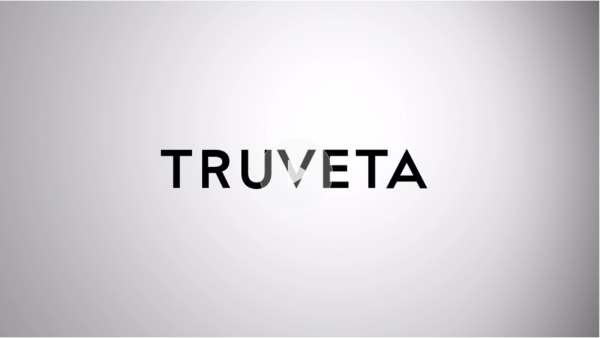 We were inspired in several ways. First, our name Truveta is built from the notion of truth + knowledge = Truveta. The goal of enabling knowledge and wisdom served as a number one inspiration for us. We also wanted to lean into our vision of Saving Lives with Data and represent life and vitality. Earning trust was an important consideration for us as well. Trust is such an underlying foundation of what we need to earn with our health provider members, patients, and clinical researchers. Finally, we believe so powerfully in the importance of community and the magic that can happen when people work together. The beautiful combination of knowledge, vitality, trust, and community all came together to serve as our inspiration.
As we began creating, there were several attributes we kept top-of-mind. We have a long-term vision and wanted to invest in a creative, beautiful, and durable brand. Our brand needed to be distinct and memorable. Our brand will ultimately appear in many ways across different products and services. We needed to ensure we aren't constrained creatively. We also wanted it to convey that special intersection between technology and health that we believe Truveta can uniquely unite and deliver against. And finally, it absolutely had to represent the very best of our team here at Truveta.
Building a Brand Virtually
We partnered closely with Chermayeff & Geismar & Haviv, creators of some of the world's most enduring and creative brands, including National Geographic, NBC, and Instagram. Our brand was created during COVID, so we worked together virtually – connected from NYC to Seattle. We missed the opportunity for whiteboard brainstorming, but their expertise combined with our passion for Truveta, delivered something really special.
We partnered with a local Seattle agency, Phinney Bischoff, on incorporating our new brand ID into our new website and other brand assets. It is so exciting to see how our brand is beginning to come to life – with so much more to come.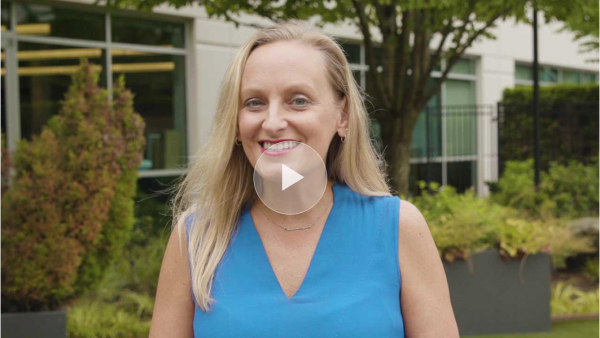 I Heart Truveta
There are several things I love about our new brand. I love that it represents growth and vitality and can visually represent in so many appealing ways. I love that it represents connectivity and community and bringing groups of people together. And personally, I love the colors. They are my favorite colors and I love that they represent Truveta in such a bright and memorable way.
Building a strong brand is inherent to a company's success. Our brand ID is just the beginning, and we must bring the brand to life in many ways to achieve our vision. We know our brand represents not only Truveta, but also our health provider members and the communities they serve. We want to ensure that we build that brand in a way that builds trust and conveys a company we can all be proud of.
Finally, our brand represents our team. I am so proud of the team we are building. They deserve a world-class brand and we have worked really hard to create a brand that conveys the attributes we're all collectively invested in and that represents all of us in a beautiful way. We're just getting started here at Truveta. We're really excited about our brand to serve as a foundation for us to build upon.
— Lisa