I always hoped to be part of a team like this, using new technology to produce and share data-focused health research. When I came across the job listing at Truveta, I felt like I wrote it for myself. I found my dream role where my team can build research and insights from abundant data – I truly feel like I'm a kid at LEGOLAND.
As a practicing infectious diseases doctor and researcher at Providence —and like many of my colleagues—my journey to Truveta started with the Coronavirus pandemic. The first case of the virus in the U.S. was diagnosed within my healthcare system and region in the Pacific Northwest. At that time, it was one of those rare diseases we all talk about, and we had no idea where it was going.
As the pandemic progressed, hospitalists would ask about the likelihood of their patient having COVID-19 and my main response was, "what's the prevalence today for COVID-19 in your community?" While we were resource-limited with scarce hospital beds and personal protective equipment, we were feeling the greatest impact in the lack of real-time data to diagnose and treat patients.
Discovering Infectious Diseases as a Passion 
Before joining Truveta, I trained in both clinical care and research, receiving an MD and Ph.D. from University of Kansas Medical Center. My Ph.D. focused on neurological inflammation where I studied HIV-associated dementia, traumatic brain injuries, and migraine treatments. After fellowship, I spent a year studying tuberculosis immunology.
Later, I was hired as an infectious disease specialist at Providence where I studied anti-microbial resistance and strategies to slow bacterial mutations. During this time, when COVID-19 was less understood, I produced a well-received study on the efficacy of treating and recycling N-95 masks during the shortage.
It's exciting to be part of the team generating COVID-19-focused research from the Truveta Platform. As a practicing doctor who also works with data for decision-making, it's inspiring to generate real-time findings that clinicians can use to treat COVID-19 patients. I hope every insight we generate will give actionable information to clinicians. When I'm working in the hospital, it's very empowering to be able to answer questions based on studies we're doing at Truveta.
Interested in Complex Systems 
I've always been interested in complex systems and how technology can benefit patients, clinicians, and researchers alike. I view the world in ecosystems—whether it's our human communities and our relationships with each other and our environment or bacteria and fungi and their interactions with the human body. I love using data to study these dynamic relationships.
For the first time, Truveta is offering something essential that clinicians have needed for a long time. This concept of using a large data platform and statistical analysis to guide decisions has proven successful in many different industries, and now it's time to apply this to healthcare. If I'm able to guide treatment for the patient sitting in front of me by looking at a living, breathing data platform like Truveta provides, it's like looking into the future.
If you speak to my clinical colleagues who know me well, they will share that we've been talking about this concept and impact it can make on healthcare. It's incredible to know how much support I have in my corner to be part of this change.
When I'm Not Working, Catch Me Outside
When I'm not treating patients at Providence Portland Medical Center, or studying data on the Truveta Platform, you can find me spending time outdoors with my family.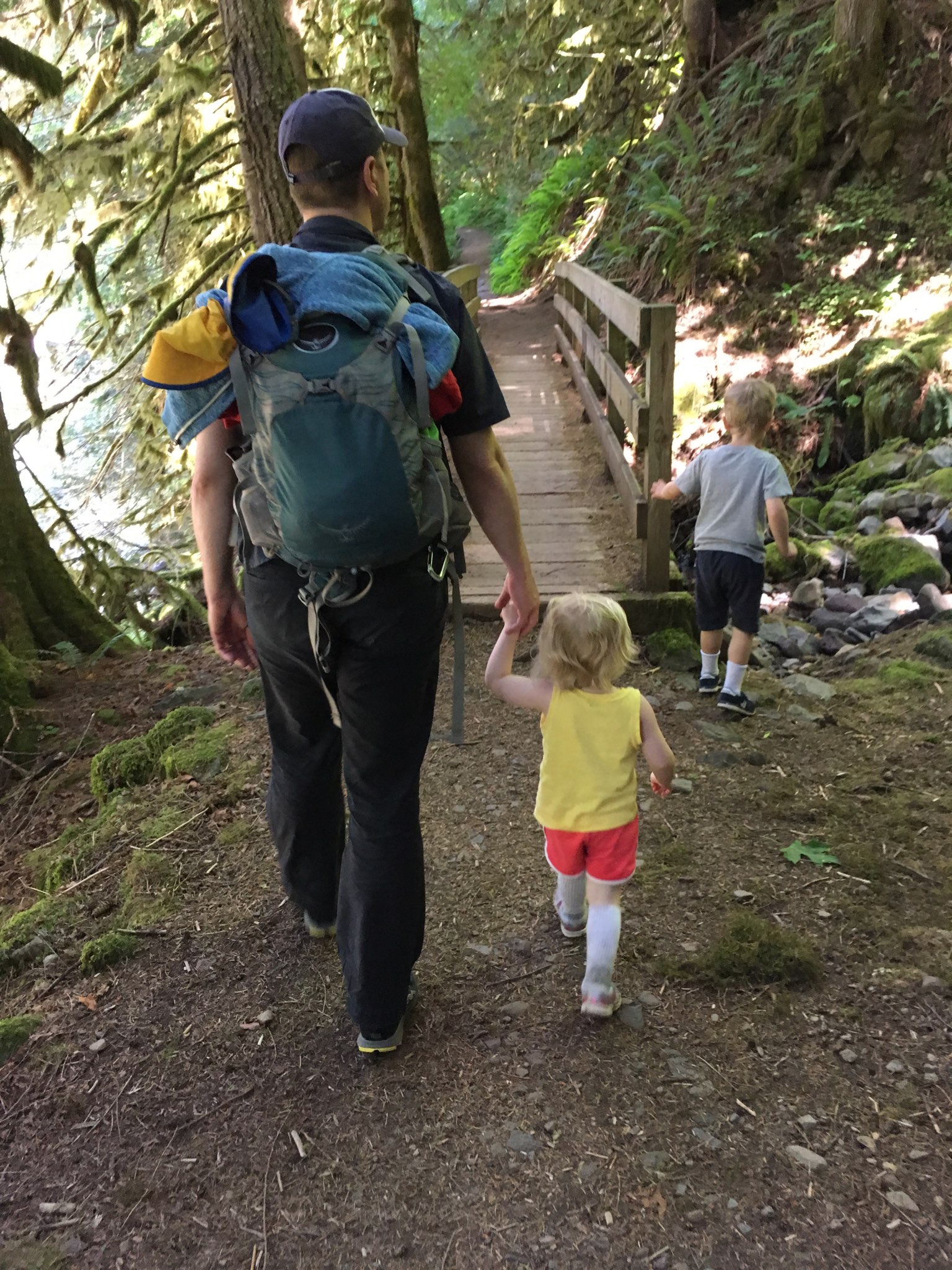 I've lived in many places around the U.S., but my home is in the Pacific Northwest. Living in Portland, we love taking trips to the forest, coast and even the nearby farms – berry and apple picking is another favorite activity in our family. My kids are great hikers, and it is fun to discover plants and animals with them.
Along with being curious about the outdoors, it's important for me to teach my children to be scientists and think critically. I love having the opportunity to expose them to my world of clinical research and teach them how to make informed decisions for themselves.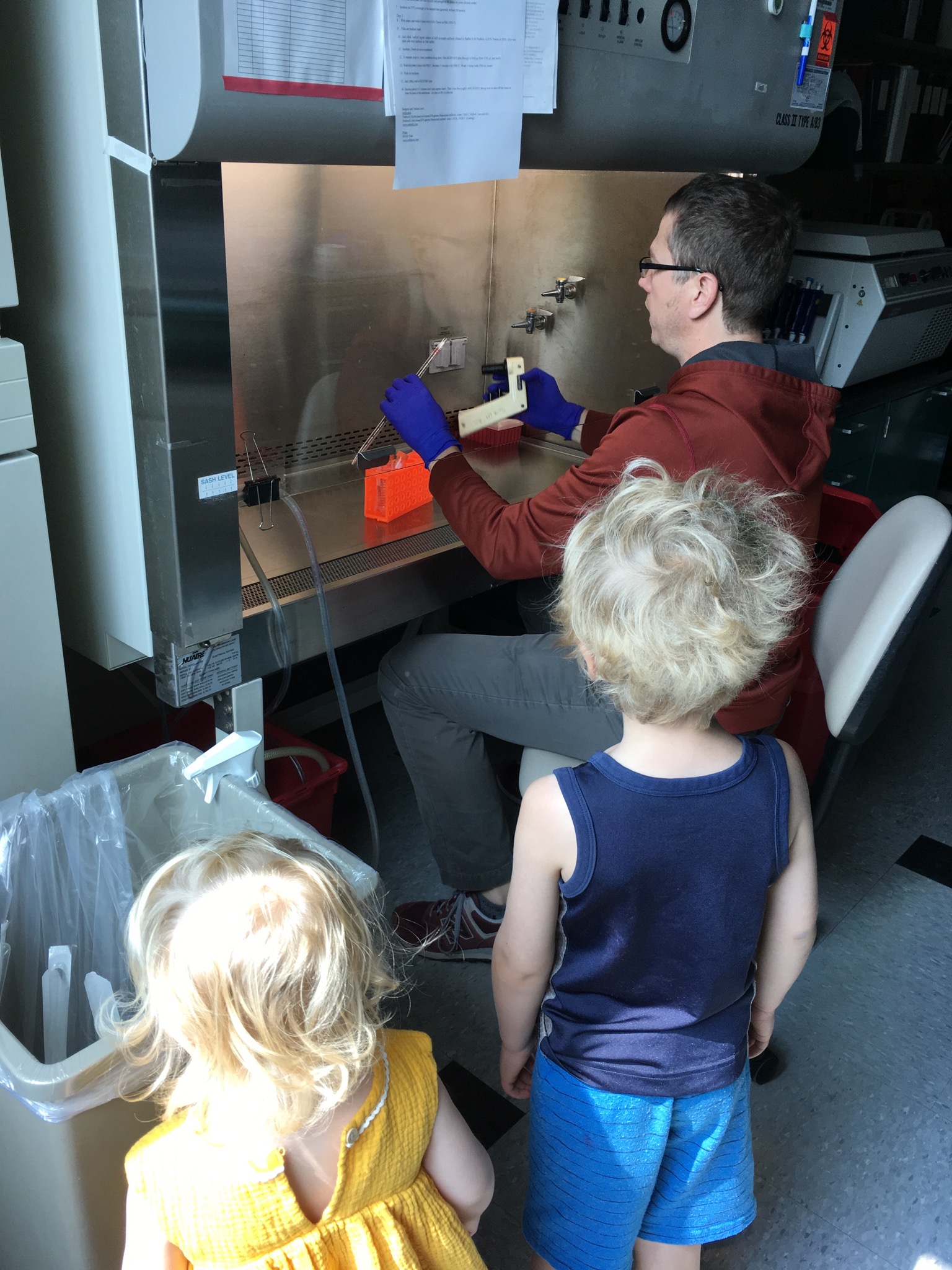 As the Vice President of Research at Truveta, I'm proud to be part of the vision where real-time intelligence is used to empower researchers, and physicians who are actively treating patients, to save lives with data.
-Nick