Truveta is a place for researchers, and this team works with the vast volume of data in Truveta Studio. They ask and answer critical clinical research questions, surface insights, conduct research studies, and partner with health system members and life science customers to realize our vision of saving lives with data. The team also works directly with the Truveta product and engineering teams to inform the design and feature development of Truveta Studio.
Here's the team behind these studies and insights: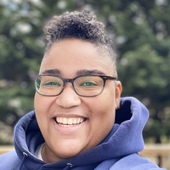 Charlotte Baker, DrPH, MPH, CPH
Charlotte is the Director of Epidemiology for Truveta Research, and her work focuses on health equity, social determinants of health, and how we get everyone to live their best life no matter where they start.
The CV:

Dr. Charlotte Baker's interest in public health and epidemiology began as an undergraduate, in a health promotion program. After one epidemiology class, she gained a greater appreciation for numbers

,

and changed her major. She earned an MPH and a PhD in epidemiology, worked at the CDC, and then pivoted to teaching. She wanted to help get more people like her in the field of epidemiology. From there, Dr. Baker continued working in research at Virginia Tech before joining Truveta. Charlotte said, "I consider myself a Jill of all trades in epidemiology."

What might surprise you:

This is the first time she's worked for a tech company. Working as an epidemiologist in the middle of a pandemic, she's watched people grow a better understanding of and appreciation for what epidemiologists do. (They get confused for dermatologists quite often.) In a world where no one is ever 100% sure of anything, they study probabilities and change. She enjoys working with and for people who can change their minds. She hopes that the next time a potentially cataclysmic world event happens, we can all move a bit faster.

For fun:

Charlotte loves everything connected to sports and physical activity. She's also enjoyed watching the pandemic babies

adjust to our new normal and

act like mini adults. When she isn't rewatching

T

he Wiz

, Charlotte spends time with her 18-year-old beagle terrier, Callie.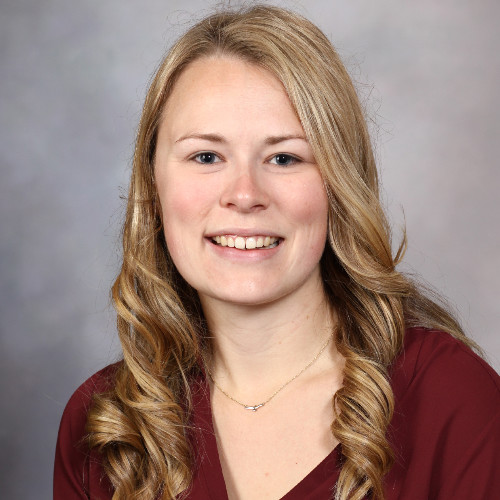 Brianna (Goodwin) Cartwright, MS
Brianna is the Senior Research Data Analyst for Truveta Research and leads on the sharing of regular clinical insights from the Truveta Platform.
The CV:

After earning her undergraduate degree in mechanical engineering with a minor in exercise physiology from Oregon State University, Brianna earned her master's degree in mechanical engineering from the University of Washington. At the same time, she worked at Seattle Children's Hospital focused on evaluating a clinical protocol using wearable sensor data. Once she completed her graduate degree, she moved to Rochester, MN to work for the Mayo Clinic where she continued to study real-world data. In her main project, she studied the kinematics of people with spinal cord injuries who use manual wheelchairs and the connection to shoulder pain and rotator cuff tendinopathy/tears. She then took her analytical skills to study health equity at Microsoft as a data scientist in Microsoft Research. It was then that the vision of Truveta — the idea of saving lives with data — captured Brianna's attention.

What might surprise you:

During her senior year in high school, Brianna realized she wanted to use her love of math and science to help people. In graduate school, she and some of her fellow students founded a program called

HuskyADAPT

(Accessible Design and Play Technology), where Brianna served as the first student executive chair for the program. As part of the program, they taught students and community members how to adapt toys to make them accessible for kids with disabilities. They also paired engineering and rehabilitation medicine students with people in the community who have disabilities to co-design solutions to common challenges.

For fun:

Brianna loves to spend time outside hiking, skiing, and backpacking, and she has a goal of visiting all 50 states (she's already been to 39!). Her road trips to Utah have been two of her favorite trips. She also got married this summer!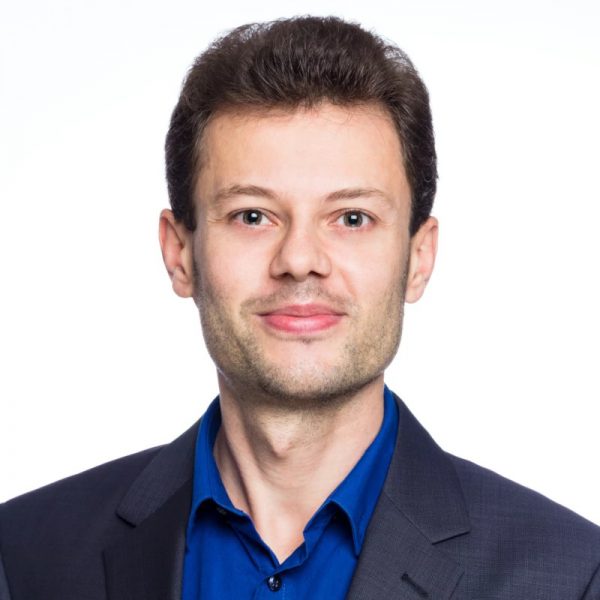 Samuel Gratzl, PhD
Sam is the Principal Research Engineer for Truveta Research where he focuses on visually representing vast amounts of data to help the team to explore and surface insights in clinical research studies.
The CV:

Following an undergraduate degree in computer science, Sam earned his master's degree in pervasive computing from Johannes Kepler University in Linz, Austria. He continued his studies there and earned a PhD in computer science with a focus on data visualization. As a part of his doctorate work, he earned a fellowship at Harvard University in the Pfister Lab and lectured at Hagenberg University of Applied Sciences and Salzburg University of Applied Sciences. Following his graduate studies, Sam founded a software company, served as an engineer and data visualization consultant, and continued his role as a researcher and lecturer at Johannes Kepler University and Monash University. At the beginning of the COVID-19 pandemic, Sam went on to work for Carnegie Mellon University as a research software engineer contractor and helped to develop the COVIDcast project to collect, publish, and visualize COVID data. His passion for the impact of healthcare data to improve lives then brought him to Truveta.

What might surprise you:

Sam earned the Promotio sub auspiciis Praesidentis rei publicae (translated from Latin to Doctoral graduation under the auspices of the Federal President), which is the highest distinction for academic achievements for a doctoral degree in Austria and is conferred by the President of Austria.

For fun:

Outside of his work for Truveta, Sam has continued some coding projects and visualization libraries he started during his PhD program. Sam lives in New Jersey and enjoys spending time with his partner's family.
Tricia Rodriguez, MPH, PhD
Tricia is a Senior Applied Scientist for Truveta Research and works on statistical modeling and comparative effectiveness research.
The CV:

Dr. Tricia Rodriguez earned an undergraduate degree in economics from DePaul. Around the time of implementation of the Affordable Care Act, she was interested in healthcare, and started working in claims data analysis. The work was interesting, but very commercial, so Tricia went back to school for more research experience. She now holds an MPH in health metrics and evaluation and a PhD in health economics and outcomes research from the University of Washington (UW). Her work focuses on using real-world data for research, and focuses on areas such as cystic fibrosis, HIV, eating disorders, and colorectal cancer.

What might surprise you:

Tricia's sister is a colon cancer survivor and was first diagnosed at age 21. Tricia's sister is now thriving, but the expensive treatment made Tricia consider how much drugs cost and how they're accessed. Tricia still works on an NCI-funded project at UW, studying risk-adaptive surveillance in colorectal cancer. At Truveta, she's looking at a breast cancer screening sample and some COVID

data. She's been working with EHR data as a key area of her research, especially with longitudinal data and comparative effectiveness, and how our work at Truveta can be used across the country.

For fun:

Tricia makes pottery. "I like the warming nature of a good mug," she said. She makes pottery for herself, friends, and also donates some. If you happen to be at The Goodwill around South Seattle, you may spot a few items with her initials on the bottom.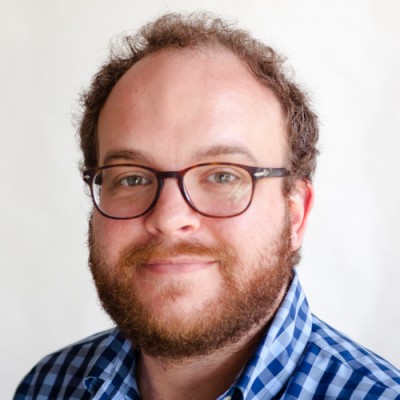 Peter Smits, PhD
Peter is the Principal Applied Scientist for Truveta Research where he leads the statistical modeling and analysis process. Together with Samuel Gratzl, they pioneered the process that makes the research within the Truveta Platform reproducible.
The CV:

After earning an undergraduate degree in ecology and evolutionary biology at the University of Washington, Peter used his Australian dual-citizenship to obtain a master's in science from Monash University in Melbourne, Australia in paleobiology. Peter went on to earn his PhD in evolutionary biology at the University of Chicago where he focused on understanding mammal and brachiopod extinction rates and related environmental factors. He then went on to work as a post-doctoral researcher at University of California Berkeley where he studied how well extinction could be predicted, focusing on marine plankton life over the past 65 million years. From there, he transitioned from academia to technology, where he worked as a data scientist for Amazon. Truveta then caught his eye, and he joined because he found the company's vision of saving lives with data so inspiring. Using his learnings from his academic research career, Peter led the statistical analysis and code development for the

first clinical paper published by Truveta

.

What might surprise you:

Peter is trained as a paleontologist. As an undergraduate, he studied small mammal fossils in the Cenozoic Era, then as a graduate student he studied tooth shape of carnivorous mammals. For his PhD, Peter then focused on understanding mammal extinction, and then brachiopod (a type of marine invertebrate) extinction rates during the Post-Cambrian Paleozoic Era (485 to 250 million years ago). While very different than the COVID

-19

research he's currently doing, his paleontology background taught him how to formulate great questions for research and solidified his love of statistics.

For fun:

Peter's favorite past time is playing the 1979 version of the Dune board game with close friends, pandemic restrictions permitting. He finds the strategy required both fun and invigorating, as it can take anywhere from one to six hours to play.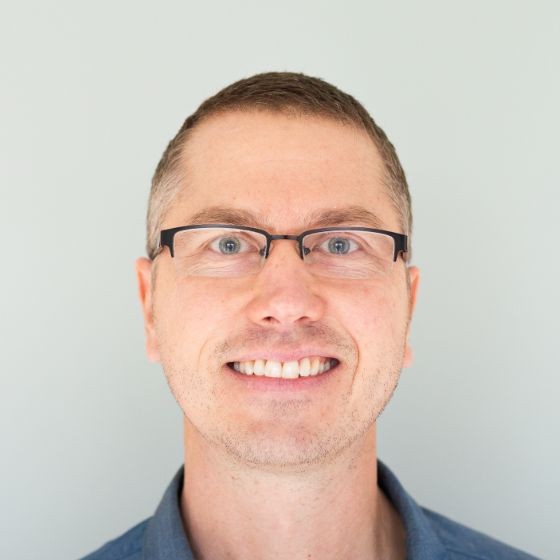 Nick Stucky, MD, PhD
Nick is the Vice President of Research at Truveta, and a practicing infectious diseases physician and researcher at Providence Portland Medical Center.
The CV:

Nick is a graduate of the University of Kansas Medical Center, where he received both his Doctor of Medicine (MD) and PhD in pharmacology. As a PhD graduate student, he studied neuropharmacology related to both HIV and migraines. He also has a bachelor's degree from Yale and master's degree from the University of Washington in bioengineering. As a physician scientist, Nick has served as a clinical and postdoctoral research fellow in infectious diseases at the Oregon Health and Science University focused on tuberculosis and immunology. In

his recent blog,

Nick wrote about how he was struck by Truveta's inspiring vision that real-time data could empower not only researchers, but physicians sitting in front of patients with insights that can immediately impact their care. Today, Nick splits his time seeing patients and leading the Clinical Research team at Truveta. You can read more about Nick.

What might surprise you:

As an infectious disease physician and researcher at Providence, he's focused on anti-microbial resistance and developing strategies to address bacterial evolution. In the early stages of COVID

-19

, he also researched the potential for reusing N95 masks (and yes — you can treat them effectively and reuse a few times, if necessary). He was also the author of the

first clinical study at Truveta

using the data within Truveta Studio.

For fun:

When he isn't treating patients at

Providence Portland Medical Center

, or

studying data in Truveta Studio

, you can find Nick spending time outdoors with his family. They love taking trips to the forest, coast, and even the nearby farms to pick apples and berries.
Visit Truveta.com to see the latest research and insights from Truveta Research.
About Truveta
Truveta is a collective of US health systems with a shared vision of saving lives with data. Truveta offers innovative solutions to enable researchers to find cures faster, empower every clinician to be an expert, and help families make the most informed decisions about their care. To learn more, follow us on LinkedIn and Twitter, and sign up for our newsletter.