Eight months ago, we had a fateful meeting… "We have some incredibly diverse and engaged customers doing innovative work that would benefit from meeting and learning from each other…. Our solutions are getting more powerful, and we want to get the word out… We want to say thank you. So… should we host a customer conference?"
And from that meeting, came the idea for a Truveta Symposium where we'd bring together leaders across healthcare, academia, and life science who share in the mission of Saving Lives with Data. Since that first meeting where Ryan Ahern (Chief Medical Officer)  and Lisa Gurry (Chief Growth Officer) proposed this event, I've been nervous nobody would show up.
For our initial symposium, we decided to host within our office. This would give the event a Truveta-culture/startup feeling, and also set the constraint for how many people we could host. We decided on 40, 20 from our community healthcare members, 20 from the life sciences.  We ended up at 50, with some new academic customers joining as well. We expected to spend our time discussing research and data. More data, more research. And revel in the insights which have been found.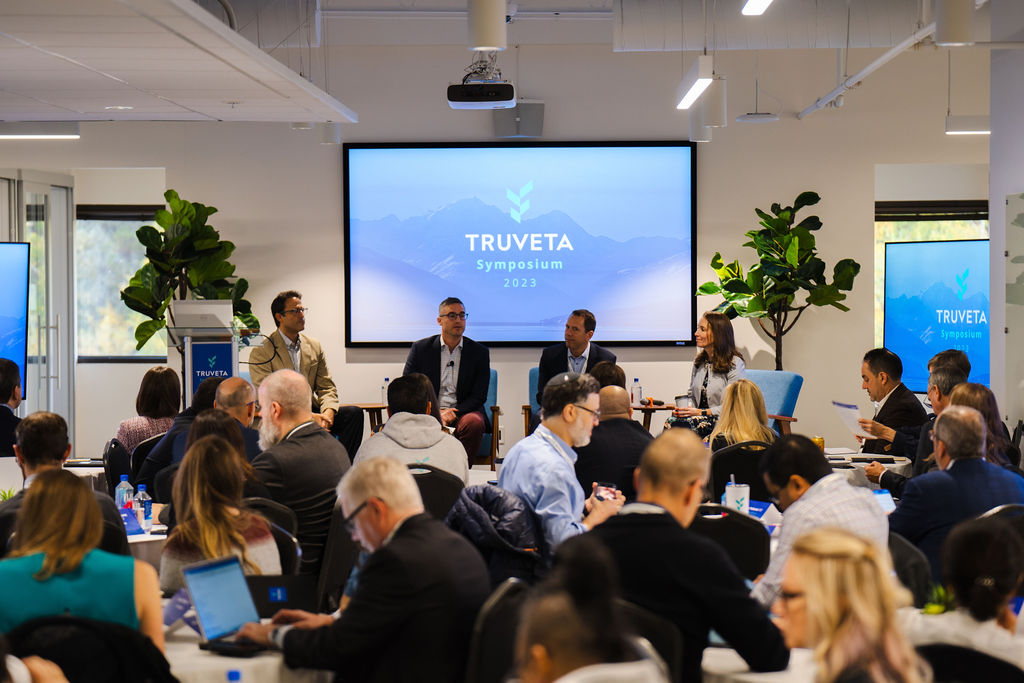 Phil Roberts (Truveta), Ryan Ahern, MD (Chief Medical Officer, Truveta), Mark Pacyna (CEO, Reprieve Cardiovascular), Amanda Trask (SVP, CommonSpirit Health)
But the biggest surprise and takeaway was the value of the connections and discussions being made across the healthcare and life sciences. Individuals passionately pursuing improvement in the lives of patients, that are not connected with each other through any other event on their calendars. The catalytic discussions were so exciting to watch.
"This has been invigorating and eye opening. We're all part of the same ecosystem. I have lots of ideas, want to do more. I have passion to do more together. I see now a whole different sector of the health care system. I'm struck by how like-minded people are in healthcare and life science. It really feels like we're all in this together." – Truveta Symposium attendee
"You guys made history; I think – bringing key stakeholders together for essential partnerships in the future." – (different) Truveta Symposium attendee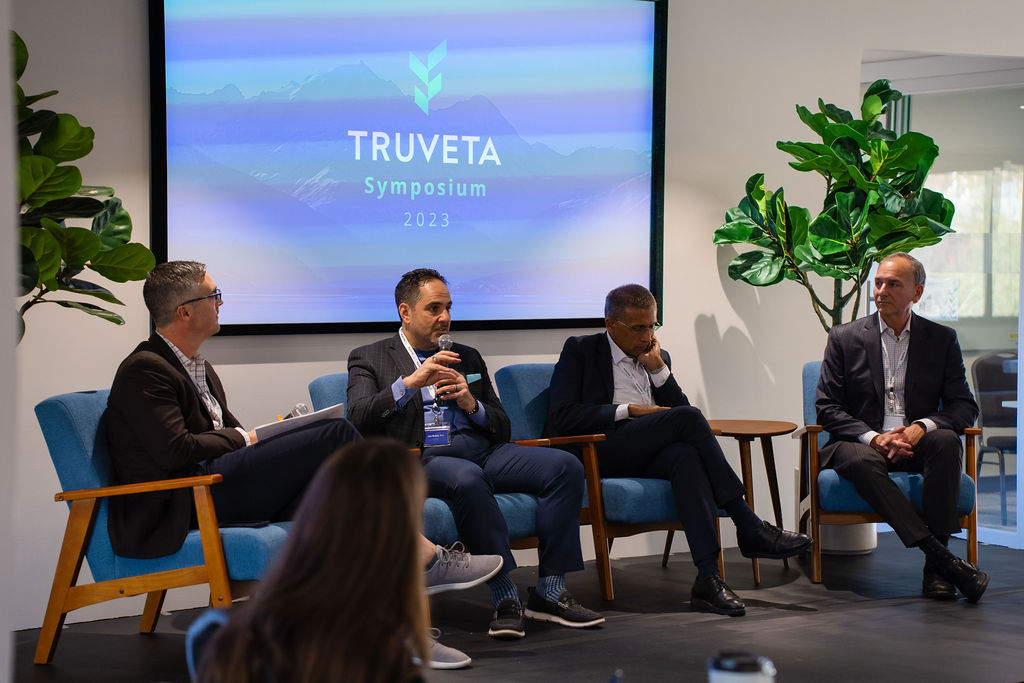 Ryan Ahern, MD, Leo Russo, PhD (VP and Head of Global Epidemiology, Pfizer), Javed Butler, MD (President, Baylor Scott & White), Neil Weissman, MD (Chief Scientific Officer, MedStar Health)
Another key theme that repeatedly popped up in discussions was the broad interest in patient-level social drivers of health (SDOH) data linked with health outcomes data. Truveta Research has been doing a lot of work in this space, with publications ranging from the impacts of SDOH on maternal heart health to medication adherence. I look forward to seeing more done with this data, aligning with our early vision that every study can be a health equity study.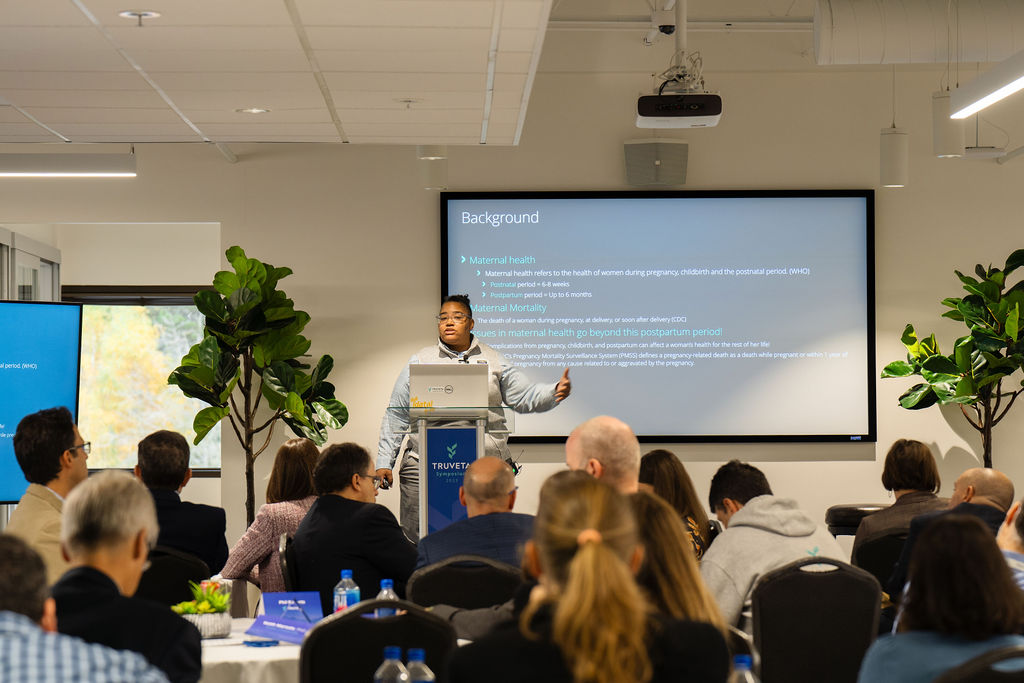 Charlotte Baker, DrPH, MPH, CPH (Director of Epidemiology, Truveta Research)
No surprise – there was so much interest in Jay Nanduri (CTO) and Michael Simonov's (VP Product) AI talk – both in how Truveta Language Model (TLM) scientifically and rigorously cleans healthcare data, and also in how AI will be able to assist the study of so much data in the future.
The final piece of feedback, which in hindsight is not surprising, is our customers wanted to hear more roadmap from us. We had intentionally focused the Symposium agenda on research and our customers sharing their great work. Next year, we will be ready with our team eager to review their plans and to get the valuable feedback on where we should go next.
I'm coming away from our first Truveta Symposium feeling energized and optimistic. The connections made will lead to new collaborations, insights, and innovation – which will improve the lives of so many. Thank you to everyone who took the time out of their busy schedules to attend. I'm looking forward to next year already!
– Terry
A few more photos from the event…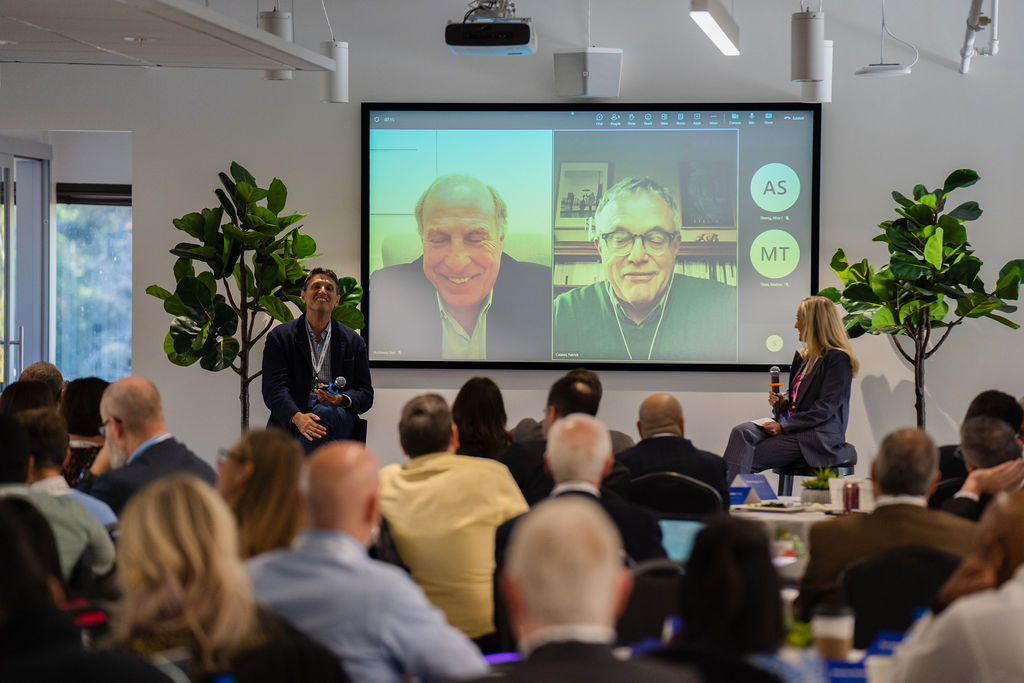 Myself, Rod Hochman, MD (President and CEO, Providence), Patrick Caubel, MD (Chief Safety Officer, Pfizer), Lisa Gurry (Chief Growth Officer, Truveta)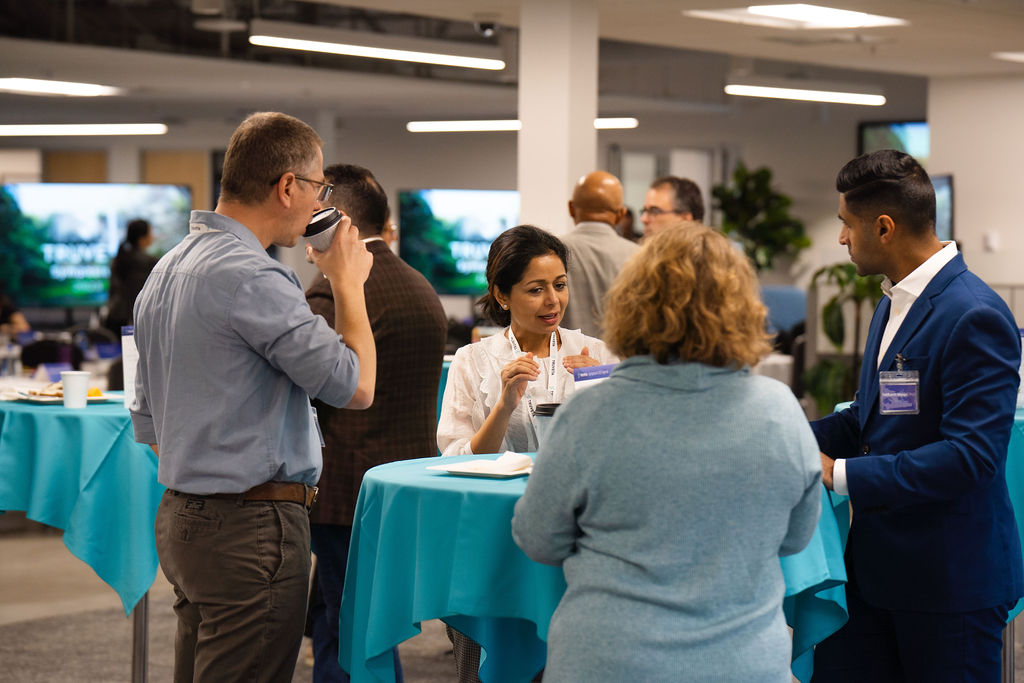 Nick Stucky, MD, PhD (Vice President of Research, Truveta Research), Sim Singh, PhD (Behavioral Science Specialist, Dexcom), Siddharth Menon, PhD (Data Scientist, Dexcom), Elizabeth Davis, PhD (Medical Writing Fellow, Boston Scientific)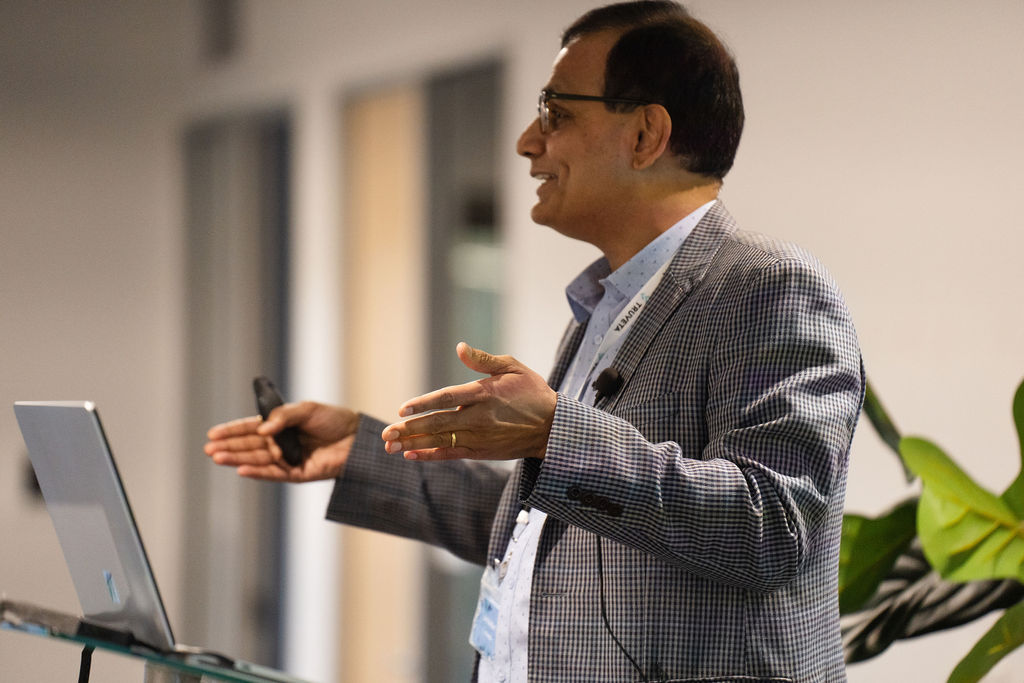 Jay Nanduri (Chief Technical Officer, Truveta)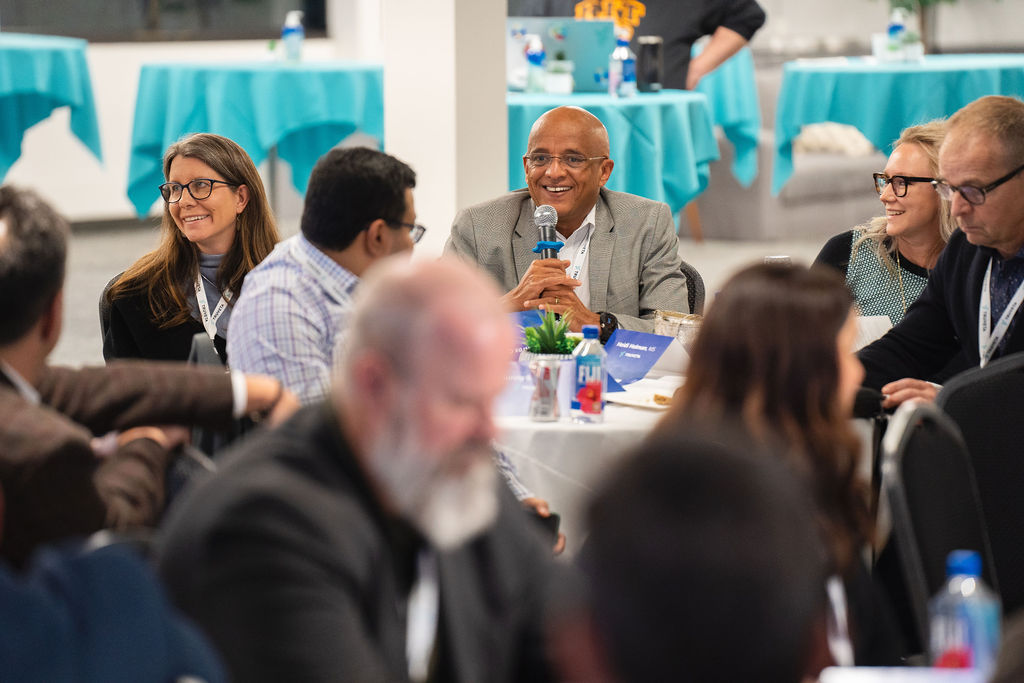 Angela Winegar, PhD (VP, Health System Success, Truveta), Petros Okubagzi, MD (Assistant VP, Clinical Research Operations, MedStar Health)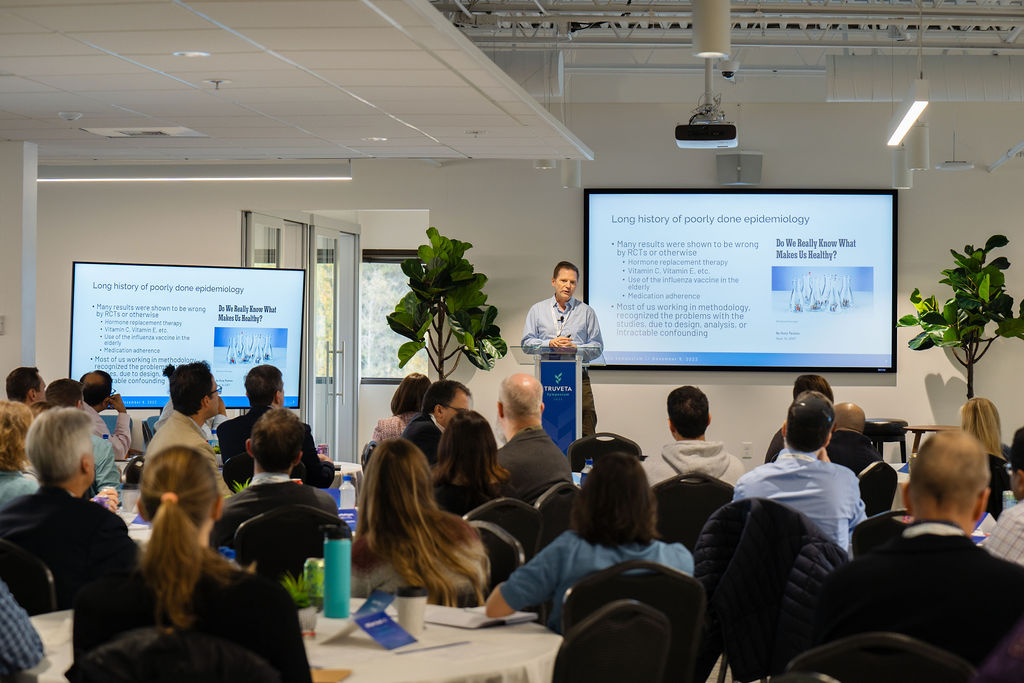 Alan Brookhart, PhD (Professor in Population Health Sciences, Duke University)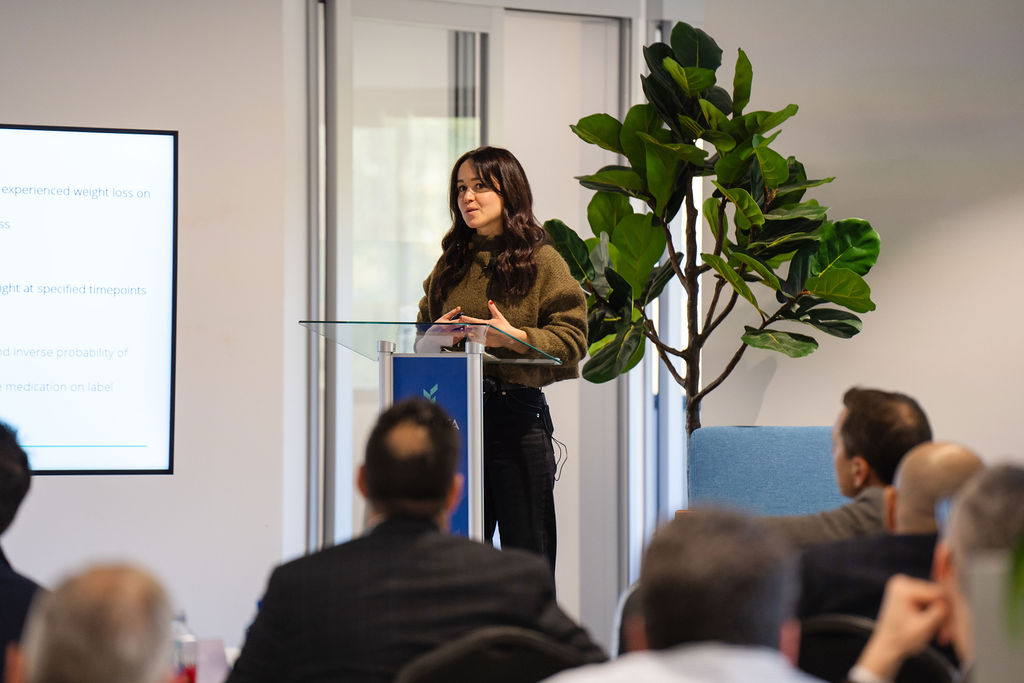 Tricia Rodriguez, MPH, PhD (Principal Applied Scientist, Truveta Research)